29 luglio 2013
1
29
/

07
/

luglio
/

2013
16:40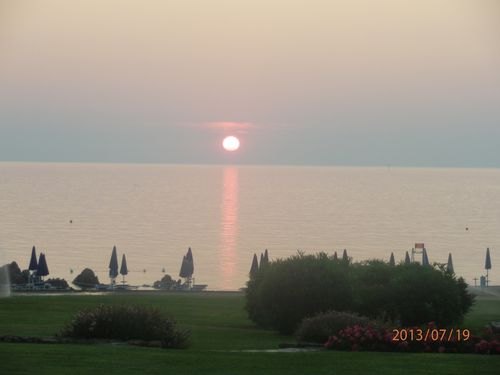 Ed eccoci di nuovo a casa dopo 3 settimane (eccezionale!)in Sardegna che sono volate in un baleno! Tanti giorni splendidi, caldi e di tranquillità.. ne avevamo bisogno dopo un inverno pietoso ed una primavera bizzarra a dir poco.
Sono pronta a riprendere le mie chiacchiere sul blog ed a rincontrare tutte voi, amiche , con idee, progetti e quant'altro !
Back home after 3 wonderful weeks we spent in Sardinia ! It was a long vacation , something exceptional but the time flew very quickly spending lovely hot , sunny and quiet days .. the best for recovering from a dreadful winter and a rather bizarre Spring .
I am therefore ready to start my chats again in the blosphere and meet you all, my friends, sharing ideas, projects and more!
De retour à a maison après 3 semaine à la mer en Sardaigne,qui sont passèes trop vite!! Une pèriode de temps exceptionellement longue avec de jours chauds, ensoleillés, pleins de tranquillité ce qu'il fallait aprés un hiver si dur et embetant et le Printemps si bizarre!
Je suis donc prête à recommencer mes bavards sur le net et partager avec vous, mes amies, de belles idèes, des projets et d'autre!!