12 marzo 2013
2
12
/

03
/

marzo
/

2013
16:19
Spero di non farvi fare la fine di questo marito , travolto dallo shopping al femminile e ormai finito si è messo in un angolo a dormire custodendo la valigia ello shopping della moglie!!
ecco qualche piccolo acquisto fatto a Vicenza .
Doveva essere una giornata tranquilla, senza tante spese , cartedi credito sigillate e portafogli con banconote di piccola taglia...e poi...
Hope you won't do as this husband did in vicenza during the Fair and run over by thousand shopping women . He is sleeping taking care of his wife's case of items bought!! Poor ..
These are little things I bought in Vicenza : All credits cards were locked and the wallet was only keeping small banknotes to avoid spending too much money , but...
J'espère que vus n'allez pas devenir comme ce mari qui a vecu une journée parmi centaines de femmes engagées dans le shopping et il est completement fini .. Il dort en gardant la valise des achats de sa femme, le pauvre..., Voilà mes petits achats .. Toutes les cartes de crédit étaient bien fermées , le portefeuille gardait seulement petites banconotes (5,10 euros) pour éviter de depenser comme d'habitude beaucoup d'argent , mais...aprés..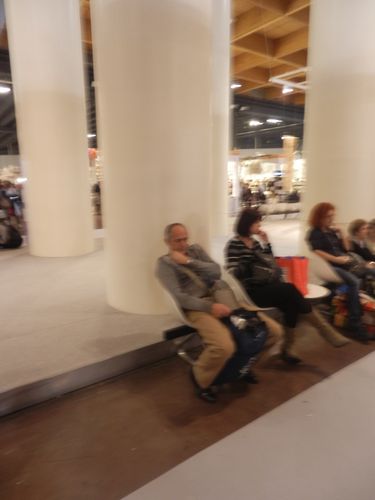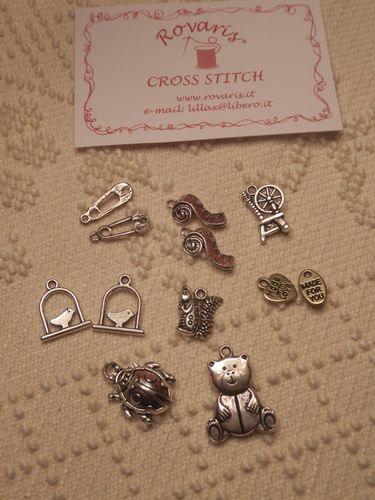 Qualche bottone in più non fa male! Some more buttons can be useful... quelques buttons davantage ne peut que faire du bien ..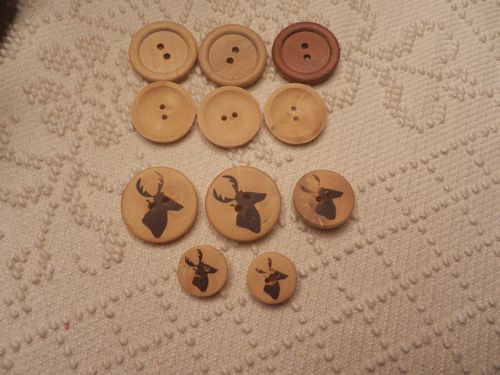 Nastri - ribbons- rubans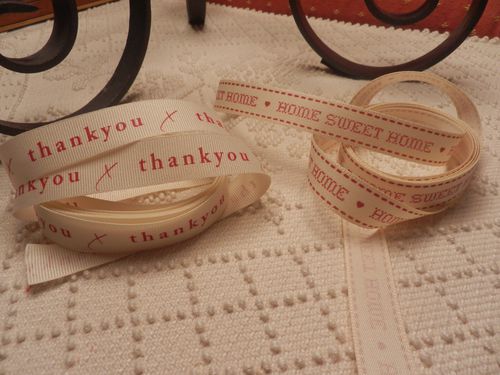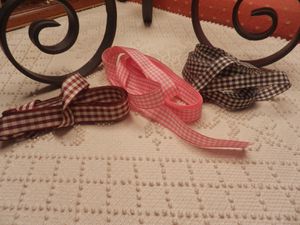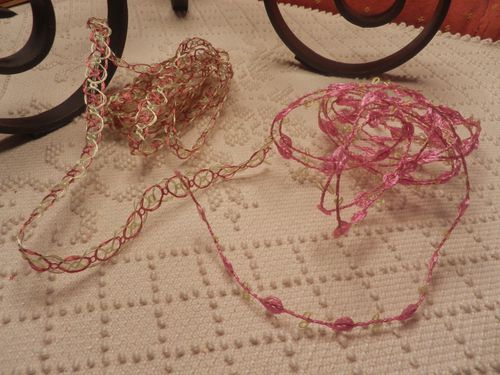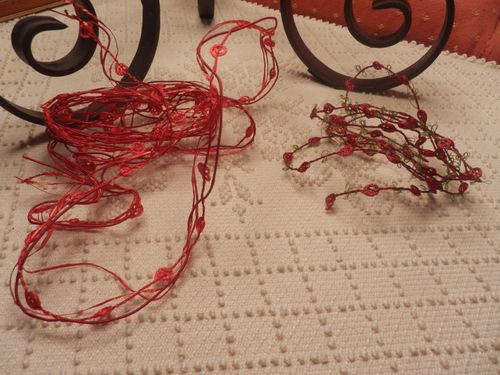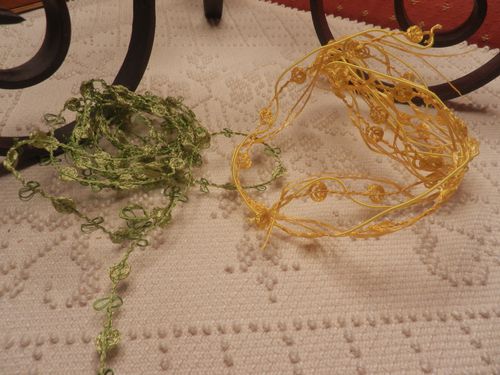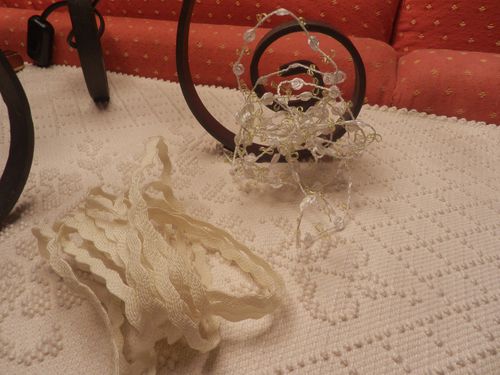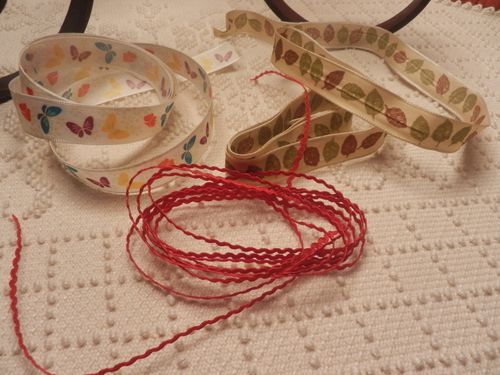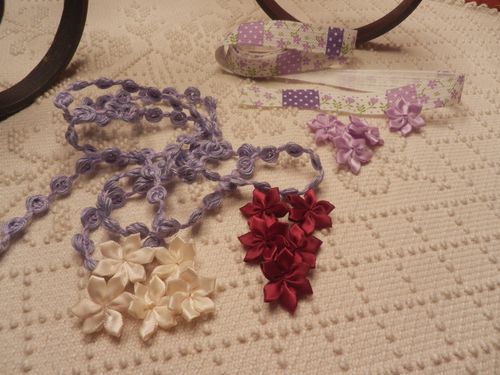 Scatole da decorare - boxes to decorate- Boites à décorer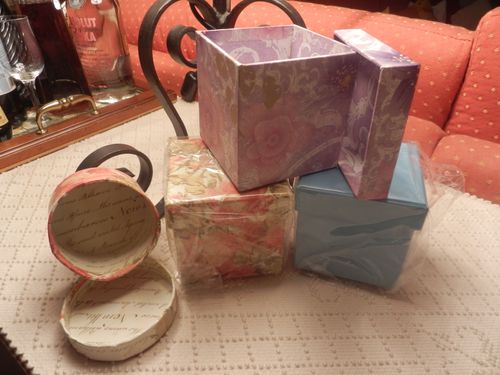 Finalmente il mio ritorno all'uncinetto!. Finally, back to crochet! - Mon retour au crochet...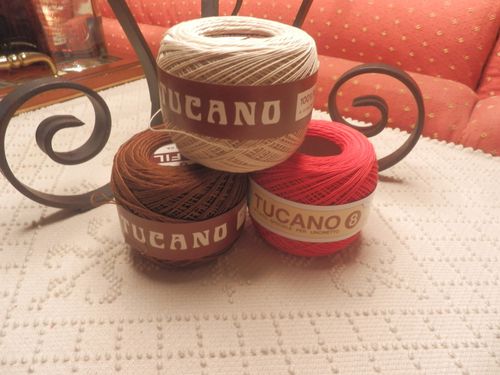 Stoffa con cartoline vittoriane stampate per qualche lavoro "speciale" - Printed fabric wit Victorian cards to make some "special" projects - Etoffe imprimèe ave des cartes victoriennes pour un project "spécila"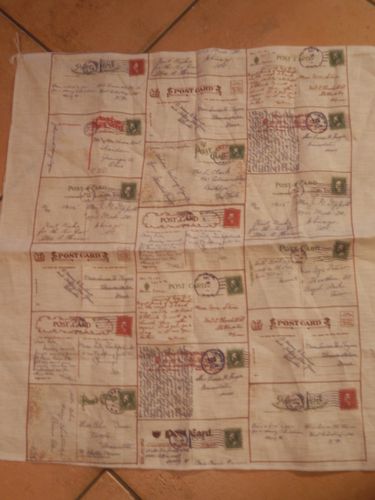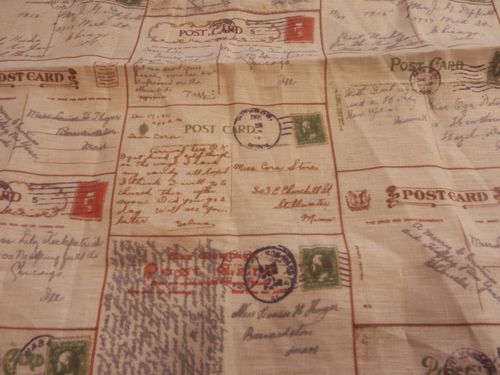 Una rivista patchwork/appliqué fatta bene e con schemi a dimensione originale- Patchwork7appliqué magazine, nice & clear with original dimensions patterns - Un joli magazine de Patchwork et appliqué , bien fait et avec les gabarits/patrons à dimension originale.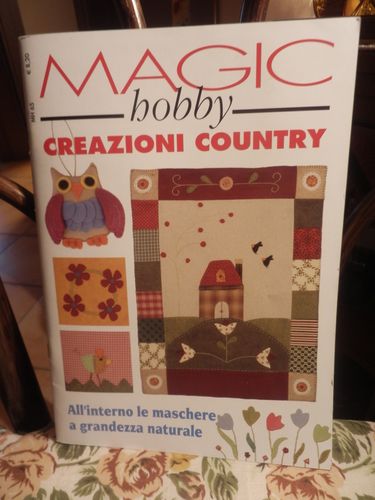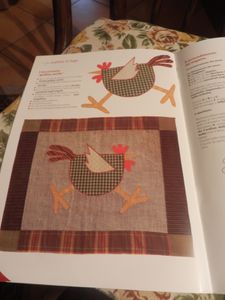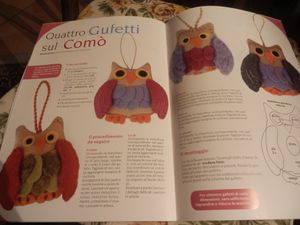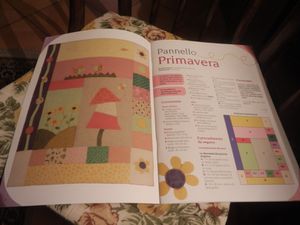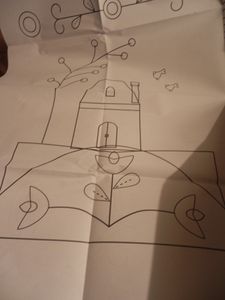 piccola e graziosa scatola da thé per me! Little nice wood tea box for home une petite boite à thé en bois pour chez moi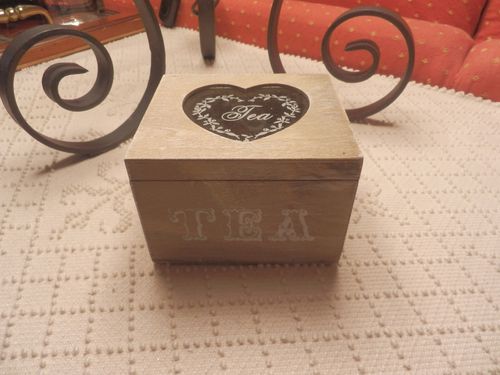 I piattini con rose, Un piccolo regalo per la nostra colazione!- the small dishes with roses , a little gift for our breakfast- Les petites assiettes avec roses , un ptit cadeau pour notre petite dejeuner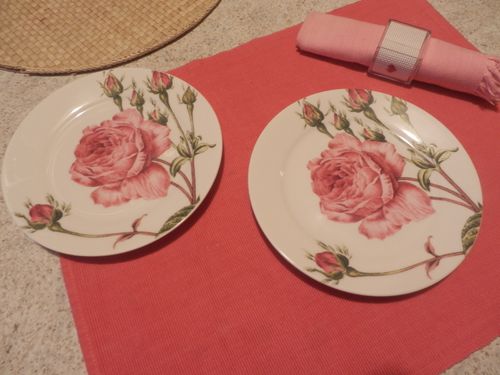 Il fornitore di stoffe di Parma, my fabric supplier in parma , mon fornisseur de tissus à Parme
Il GIARDINO DI STOFFA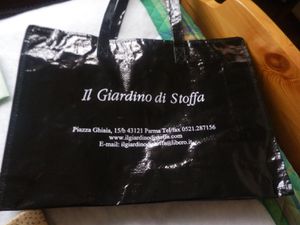 qualche stoffa colorata e qualche metro di imbottitura - some colorful fabrics and some synthetic filling- des coupons d'étoffes colorées et du molleton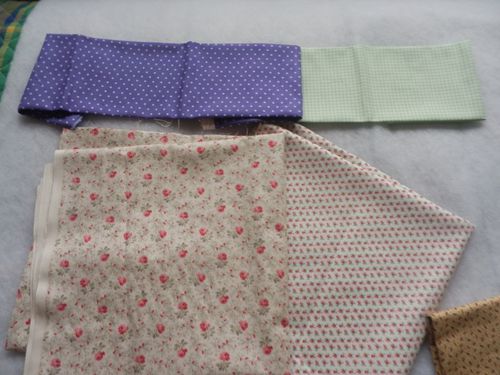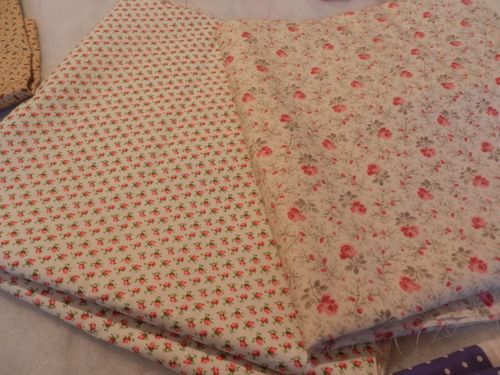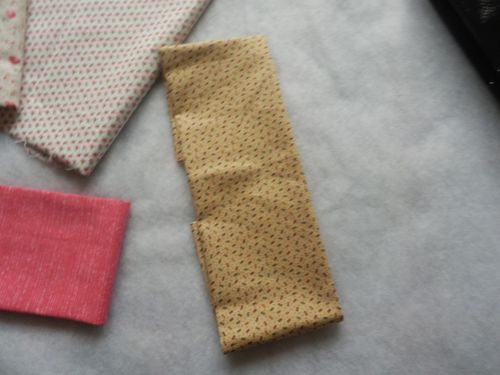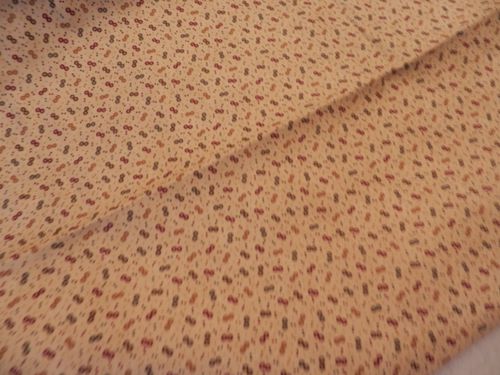 altre stoffine - more fabrics- d'autres étoffes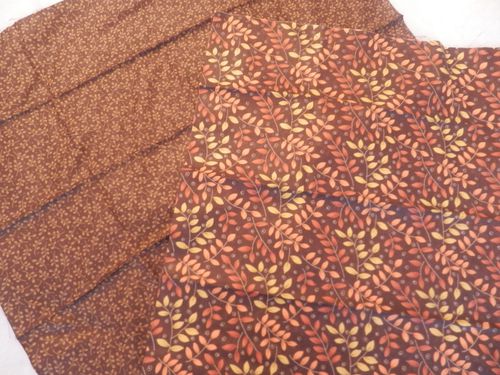 Un pannello autunnale da cucire - Fall panel to sew - Paneau d'Automne à coudre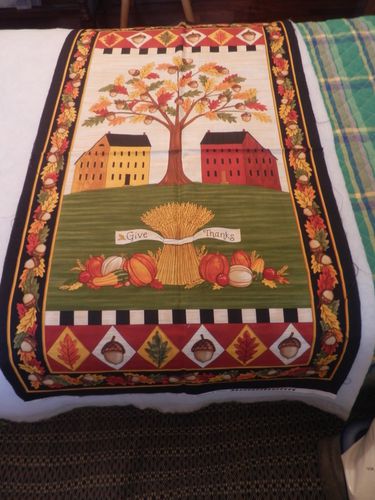 Pannello Natale da cucire - Xmas panel to sew - Paneau de Noel à coudre