21 dicembre 2010
2
21
/

12
/

dicembre
/

2010
16:33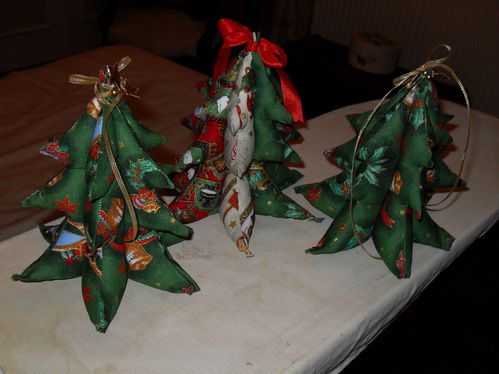 ECCO GLI ALBERELLI DI NATALE FATTI DA MICHELE, CHE PURTROPPO NON HA BLOG MA LEGGERA' I VOSTRI COMMENTI CON GRANDE PIACERE! COMPLIMENTI, MICHELE, OTTIMO LAVORO.. SONO MOLTO BELLI!
here are the little fabric Xmas trees made by Michèle who's not got any blog but she will read yr comments with great pleasure! Very good job, Michèle , they are very beautiful!
Voilà les 3 sapins de Noel fait par Michèele qui n'a pas un blog mais elle vous lira avec plaisir. Bravo, Michèle ! tous mes compliments, ils sont super jolis!!