21 marzo 2013
4
21
/

03
/

marzo
/

2013
14:57
Eccoci al 3° scambio mensile di ATC , per il mese diMARZO , sul tema LUMACA ed organizzato
da Corinne/Passionbroderie77.
Sotto lo scambio delle nostre lumache con Michèle !
For the ATC monthly swap organized by Corinne of Passionbroderie 77 , here is the ATC n° 3for the month of March , subject : SNAIL . Below the exchange made with Michèle !
POur l'échange mensuel des ATC sur les animaux organizé par Corinne /Passionbroderie77, voilà lìéchange entre Michèle et moi ce mois de Mars "dédié" à l'ESCARGOT .
Gloria→Michèle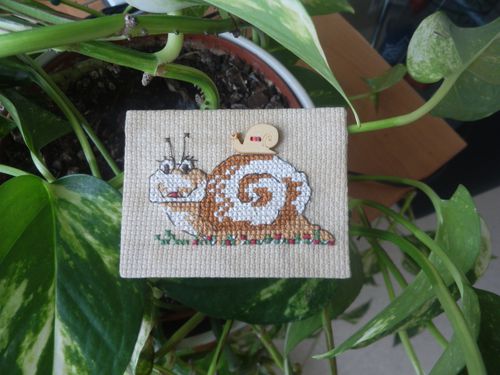 e 3 coniglietti pasquali in feltro - plus 3 easter felt rabbits- avec 3 lapins de Paques en feutrine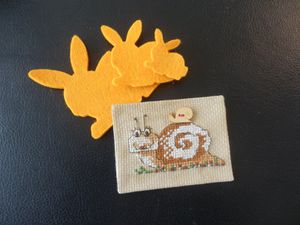 Michèle → Gloria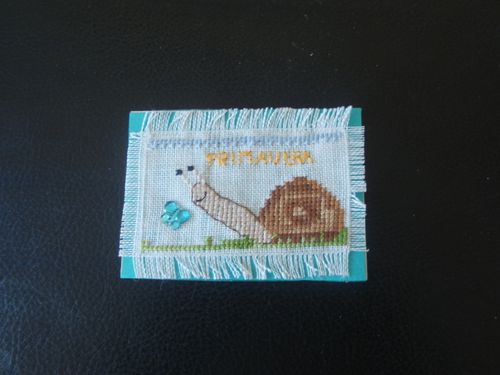 Primavera ! - Spring in Italian (primavera) - Printemps en Italien !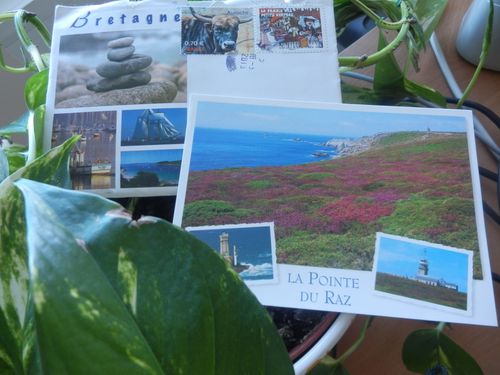 Una bella busta con foto della Bretagna ed una ballissima cartolina dela Punta di Raz ..- A beautiful envelop with lovely pictures of the Bretagne and a great post card with Raz Point - Une très belle enveloppe avec des images de la belle Bretagne et aussi un carte avec le Point du Raz couvert de vert et de fleurs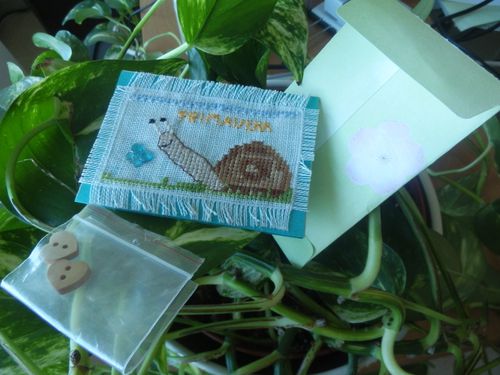 Ed anche una piccola busta che Michèle ha fatto lei stessa e due preziosissimi bottoncini a cuore in legno . And also an envelop that Michèle crafted and two very precious tiny heart wood bottons .Et aussi une enveloppe pour l'ATC que Michèle a fait et des precieux boutons-couer en boir
GRAZIE, MICHELE!!!!
******
E POI OGGI NELLA MIA POSTA HO TROVATO ANCHE LA CARTOLINA DI FLO DA MAURITIUS ... GIUSTO PER EVITARE CHE IO DIMENTICHI QUEGLI SPLENDIDI POSTI!
aND AGAIN IN MY MAIL BOX, TODAY I FOUND FLO'S POST CARD FROM MAURITIOUS ... FOR I COULD NOT FORGET THIS WONDERFUL PLACE!
ET ENCORE DANS MA BAL , LA CARTE DE L'ILE MAURICE ENVYEE PAR FLO QUI NE VEUT PAS QUE J'OUBLIE CET ENDROIT FANTASTIQUE!!!
MERCI FLO!!!!