26 luglio 2010
1
26
/

07
/

luglio
/

2010
15:05

ED ECCOMO DI RITORNO DOPO 15 GIORNI DI MAGNIFICHE VACANZE A PUNTALDìA , SARDEGNA
15 GIORNI CORONATI DA GRANDE SOLE , CIELO BLU INTENSO, SABBIA CALDA , MARE VERDE SMERALDO E TANTA NATURA FAVOLOSA!!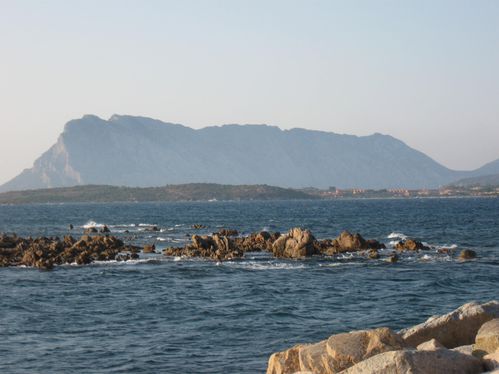 UN PRIMO ASSAGGIO , CON L'IMMAGINE DELL'ISOLA DELLA TAVOLARA DAVANTI AL PORTICCIOLO DI PUNTALDìA . SE MI PEMETTETE , VI MOSTRERO' QUALCHE ALTRO ANGOLO DI QUESTO PARADISO!
A PRESTO, GLORIA
ME VOILà DE RETOUR APRèS 15 JOURS DE VACANCES à PUNTALDìA, EN SARDAIGNE . 15 JOURS DE PLEIN SOLEIL, CIEL BLEU, SABLE CHAUDE., MER EMERAUDE ET UN TAS DE NATURE FANTASTIQUE!
VOILà UNE PETITE IMAGE DE L'SLE DE LA TAVOLARA , PHOTO PRICE DU PORT DE PUNTALDìA .
SI VOUS ETEZ D'ACCORD , DANS LES PROCHAINS JOURS JE VOSU MONTRERAI D'AUTTRES COINS DE CE PARADIS!
A' BIENTOT, GLORIA!
HERE I AM AFTER 15 DAYS OF HOLIDAYS IN PUNTALDìA, ISLE OF SARDINIA . 15 DAYS OF FULL SUN SHINING, BLUE SKY, WARM SAND , EMERALD SEA WATERS AND ALOT OF FANTASTIC NATURAL CORNERS.
tHIS PHOTO SHOWS THE ISLE OF THE TAVOLARA AND HAS BEEN TAKEN FROM THE PORT OF PUNTALDìA .
IF YOU AGRRE, I'LL SHOW YOU IN THE NEXT DAYS SOME OTHER IMAGES FROM THIS LOVELY PLACE.
SEE YOU SOON, GLORIA!