26 agosto 2011
5
26
/

08
/

agosto
/

2011
11:30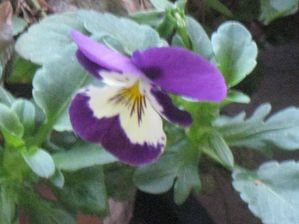 Qualche giorno fa , in un servizio telesivo dedicato alla "Cartolina" è stato confermato il ritorno all'invio della cartolina per salutare amici, parenti, colleghi ecc.. Dopo che la cartolina era stata messa da parte per un più veloce SMS, MMS o una e-mail , ci si è accorti che probabilmente - a volte- ci si sente bene a scrivere qualche parola su carta anzichè pestare i polpastrelli su freddi asettici tasti.. una turista intervistata mentre sceglieva le cartoline (di Venezia) ha detto" Una cartolina? E' come condividere il ricordo di un luogo bello con le persone a cui si vuole bene !" .Alcune amiche mi hanno inviato delle belle cartoline da luoghi di vacanza , probabilmente anche loro annimate dallo stesso sentimento di quella turista . Grazie, Ragazze!
Il ya quelques jours, il y a eu un reportage à la Télé concernant le retour "à la mode" d'envoyer les cartes postales aux amis, à la famille, aux collègues.. Après avoir mis la carte postale d'un côté et avoir utilisé moyen plus .. rapides SSM, MMS , E-mails on a réalizé que parfois c'est bien prendre un eplume et écrire deux mots au lieu de taper toujours sur des touches froides et aséptiques.une touriste (à Venise) a dit " Les cartes? et bien c'est une jolie façon de partager le suvenir d' un joli endroit , d'une belle vacance avec ceux qu'on aime" .. Des amies m'ont envoyé des cartes de leurs vacances , probablement animées par le même esprit que la touriste! Merci les filles!!
Some days ago , I watched a TV report on the return of the "fashion " of written sending postcards to freinds, family, colleagues, etc.. After having put aside the postcards for a faster sending by SMS,MMS, e-mail etc.. now people started realizing that sometimes one is feeling better when writing a few words .. A tousit interviewed in Venice said "Postcards? It's a lovely way to share the souvenir of a nice place, vacation with someone you love!" . Some freinds-bloggers recently sent me postcards from their holidays sites , perhaps animated by the same feeling of that tourist! Thank you , girls!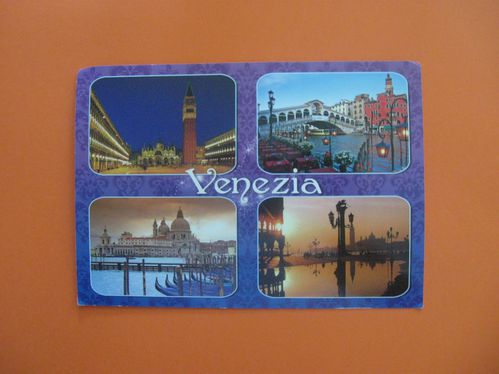 Grazie a Marie-Claude che ama Venezia !merci à Marie-Claude qui aime beaucoup Vénise
Thanks to Marie-Claude who loves Venice very much!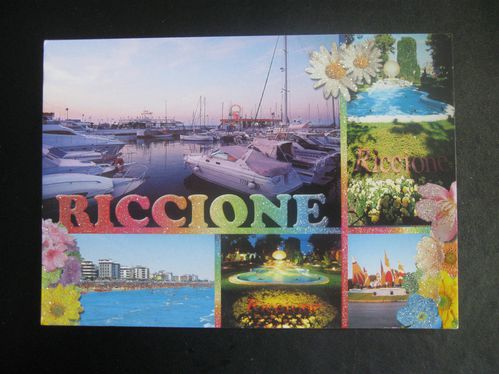 Grazie a Coralie68 per la coloratissima cartolina da Riccione !! Merci à Coralie68 pour sa carte très colorée de la mer italienne ! Thanks to Coralie68 for her very colourful postcard from the nice Italian seaside Riccione 1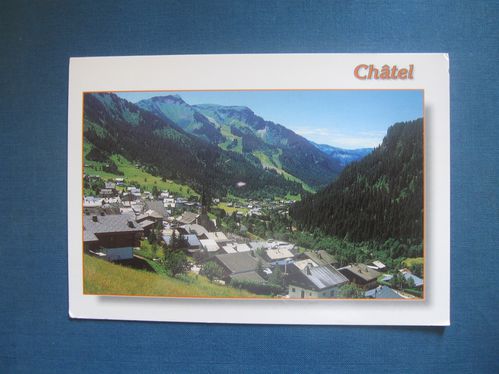 Grazie à Dom per la cartolina da Chalet in Alta Savoia che ci dona un pò di fresco! Merci à Dom pour la jolie carte de Châlet(Haute Savoie) qui nous refraichit beaucoup! Thanks to Dom and her postcard from Chalet in High Savoy (Apls mountains)bringing us some fresh air and breeze!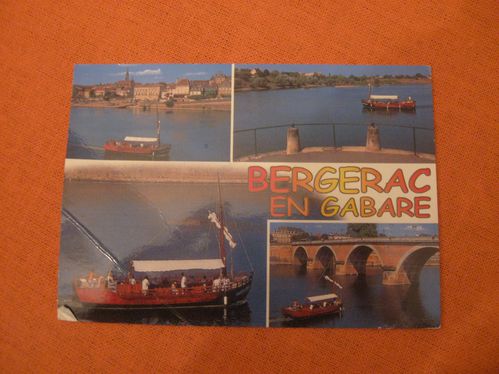 Grazie a Françoise con la sua belal cartolina dalla Dordogna- Merci à Françoise avec sa belel carte de la Dordogne-Thanks to Françoise with her nice card from the region of Dordogne, France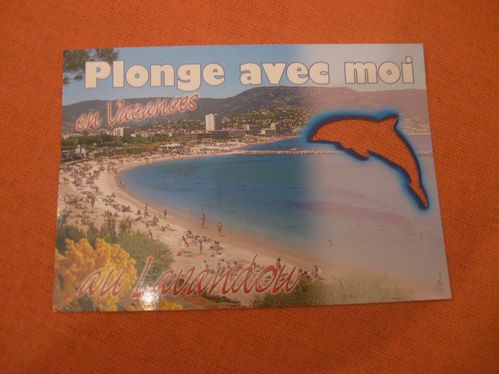 Grazie a Barbara e la sua brillante cartolina da Le Lavandou, VAR - Merci à Barbara et sa carte "plongeante" de Le Lavandou, VAR - Thanks to Barbara and her brilliant card from Le Lvandou, region de la VAR, France