5 maggio 2010
3
05
/

05
/

maggio
/

2010
14:34
Un nuovo libro da tenere fra quelli di cucito, ricamo, cucito creativo ecc ecc ..
Il libro è uno dei ormai tanti scritti da Tone Finnegar , più conosciuta come TILDA, la giovane norvegese dalla grande fantasia e dalla fantastica manualità.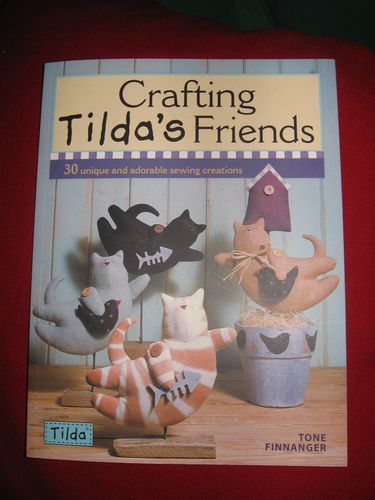 Un testo con 30 progetti diversi e simpatici sul tema prevalentemente degli animali ma anche dei fiori, degli angeli e oggetti decorativi .
Dai Whimsy cats (gatti stravaganti) alla Frog Wreath (la ghirlanda di rane) , Treehouses e Birdhouses (casette sugli alberi,casette degli uccelli ) a delizioni Bunnies(coniglietti) e poi ancora Drangonflies(Libellule) ai Frangrant seed bags(Sacchettini porta-semi profumati) , graziose lumachine in tessuti colorati (Helpful snail) , e la Garden Angel Wreath ossia la Ghirlanda deglia angeli del giardino. e tante altre idee .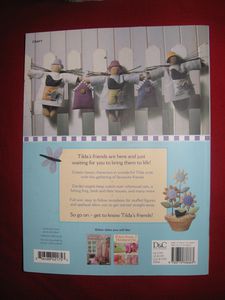 Garden Angels- Angeli del giardino- Lea Anges du Jardin
30 projets très jolis à coudre ! Les sujets sont différants , surtout les animaux mais aussi les fleurs, les anges et les objets déco. Des Chats extravagants, une Guirlande de Grenouilles, la petite maison sur l'arbre et celle pour les oiseaux, de petits lapin si mignons et doux , et encore les Libellules et les Sachets porte-grains parfumés , petites douces escargots en tissus colorés et la Guirlande des Anges du Jardin et d'autres idées .
A pretty cosy text of 30 projects to buy and keep in your bookcase! The subjets are different , in particular animals but also flowers, angels and home & garden deco objects . From Whimsy cats to Treehouse and Birdhouse to Bunnies and again Dragonflies as weel as Fragrant seed bags , little cute Snails in different colored fabrics, the Garden Angel Wreath and many other ideas ... just to try!
Whimsy cats- gatti stravaganti
chats extravagants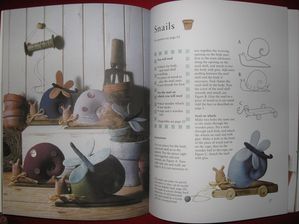 Snails -Lumachine - Petites escargots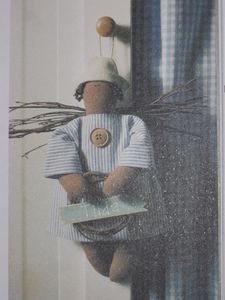 Un angelo alla porta- Un Ange à la porte - An Angel at the door