5 aprile 2011
2
05
/

04
/

aprile
/

2011
15:11
Eccoci tutte e cinque prima dell'inizio dei lavori della riunione annuale del Management
del nostro Gruppo.(115 managers).. eravamo ancora sorridenti e soprattutto molto... fresche
Voilà les cinq "artistes " de l'organization de la réunion annuelle du Management de notre Groupe (115 managers).. nous étions encore très souriantes et surtout .... fraiches ...
Here are the five "artists" who organized and processed the whole yearly management meeting of our Group(115 managers ): we were still brilliant and ... quite fresh !!!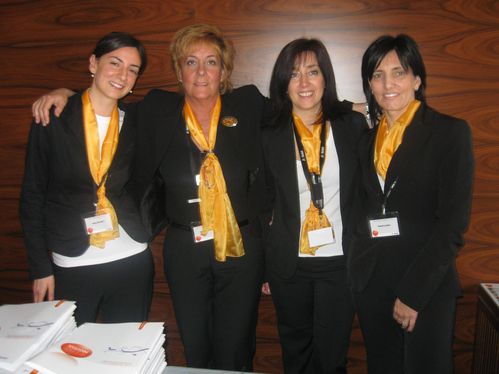 da sinistra , from left, à gauche : Gaia , Gloria, Fedora ,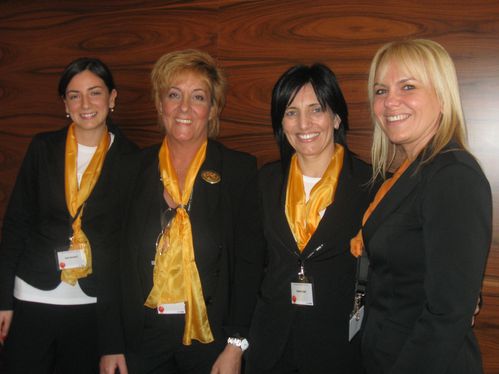 Gaia, Gloria, Sandra and Daniela
Non farò mai vedere le foto dell'ultimo giorno... siamo distrutte anche se felici!
Je ne montrerai jamais les photos du dernier jour, trop fatiguées meme si très contentes !
I'll never show the photos of the last day: we were all in even though very satisfied !