17 dicembre 2010
5
17
/

12
/

dicembre
/

2010
09:29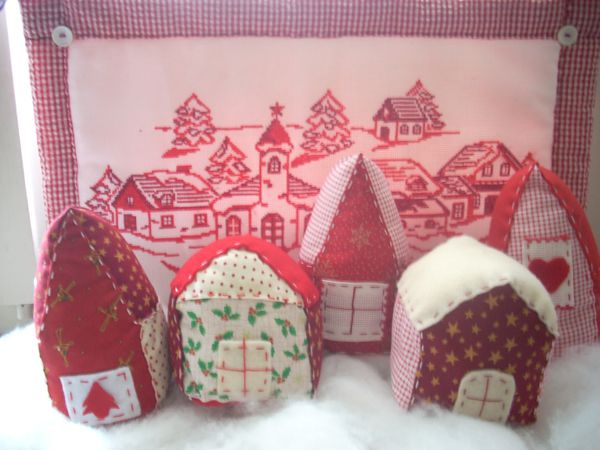 Questo è il Villaggio di Babbo Natale ricamato, cucito, costruito , mattone su mattone da Flò mia sorella per partecipare ad un Concorso (il 1°) del Forum di Megghy. Delizioso, non trovate?? Credo che abbia ottime chances per Imporsi!
Brava brava, Flò !!!
Here is my Sis Flò's Santa's Village !She embroidered, sewn, built it up (brik after brik) by her own! to participate to the First Christmas Competion called by the Megghy Forum. Cute, isn't it?? I believe she has got the chance to win it !! Excellent job, Flò!!
Voilà le Village à Père Noël brodé, cousu, bati ,brique aprés brique..par elle même , pour perteciper au 1er Concours dans le Forum Megghy . Delicieux, n'est-ce pas? Je crois qu'elle a de bonnes chances de se bien placer !! Bravo, Flò!!