31 gennaio 2011
1
31
/

01
/

gennaio
/

2011
14:04
Grazie ai miei "inviati speciali" ( in realtà la collega Valérie in missione di lavoro), sono riuscita ad avere l'ultimo numero di Mains & Merveilles (gennaio/febbraio) dove ci sono dei bei progetti e tanti articoli interessanti.
Merci à la collègue Valérie qui , en mission, m'a acheté le dernier numèro de Mains & Merveilles (Jan/Fév.) où il a pleusieurs jolis projets et articles tous très intéressants
Thank you to my colleague Valerie who, on mission, bought me the last issue of Mains & Merveilles (Jan./Feb.) where there are several nice and interest projects and articles to read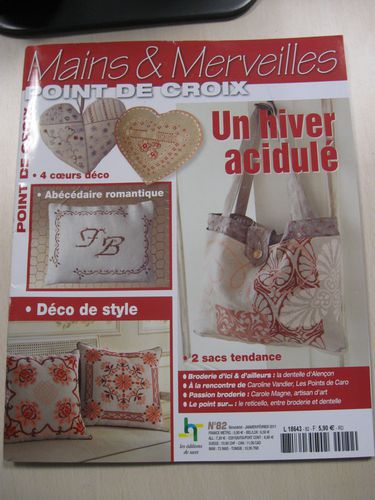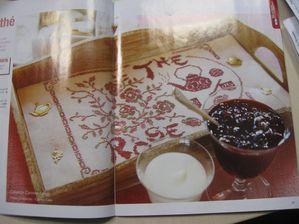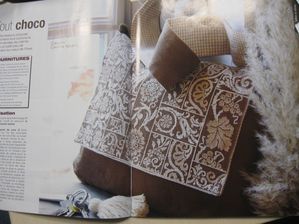 Un progetto per una bella tracolla- Un joli sac - A nice embroidery bag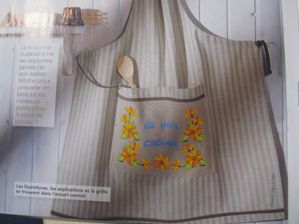 Un grembiule preso da Mani di Fata - Un joli tablier de Mani di Fata , mag italien-
Italian magazine Mani di Fata's kitchen apron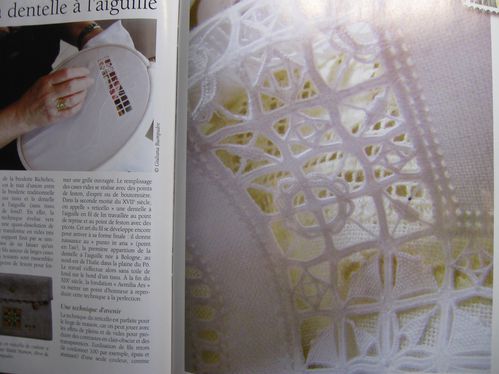 Un'idea per saperne di più di un ricamo fantastico il Reticello di Venezia , precursore del pizzo ad ago
Un'idée pour en savoir davantage sur une broderie sublime, le Reticello de Venice , ancetre de la dentenlle en aiguille.
An idea to know more about a gorgeous embroidery style, le Reticello of Venice ,precursor of needle lace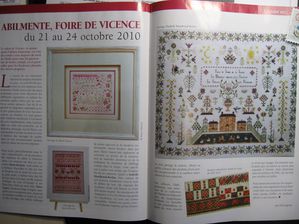 Un buon articolo sulla fiera di Vicenza dell'ottobre scorso , ottime descrizioni!
Un bon article dédié à la foire de la Créativité de Vicence de Octobre 2010 avec de jolies descriptions
A nice article of the Fair of Vicenza of October 2010 with nice descriptions.