2 dicembre 2010
4
02
/

12
/

dicembre
/

2010
14:54

CERTO NON è UN DISEGNO VELOCISSIMO DA FARE IN QUESTI GIORNI MA LO POTRETE FARE CON COMODO... L'ANNO PROSSIMO!
OF COURSE IT IS NOT A VERY QUICK CHART TO EMBROIDER IN THESE DAYS BUT YOU CAN EASLY DO ... FOR NEXT YEAR!
BIENSUR , CE N'EST PAS UNE GRILLE VITE à FAIRE DANS CES JOURS , MAIS VOUS POUVEZ LA FAIRE ..POUR L'ANNEE PROCHAINE!!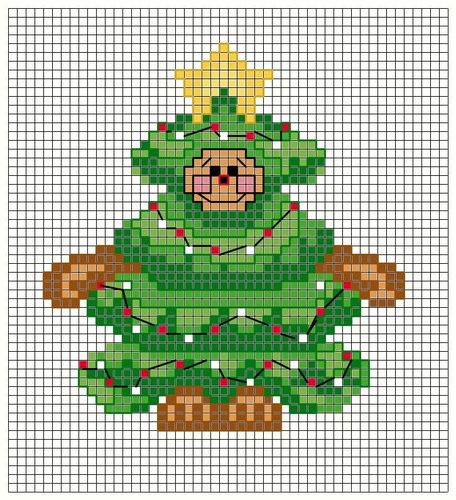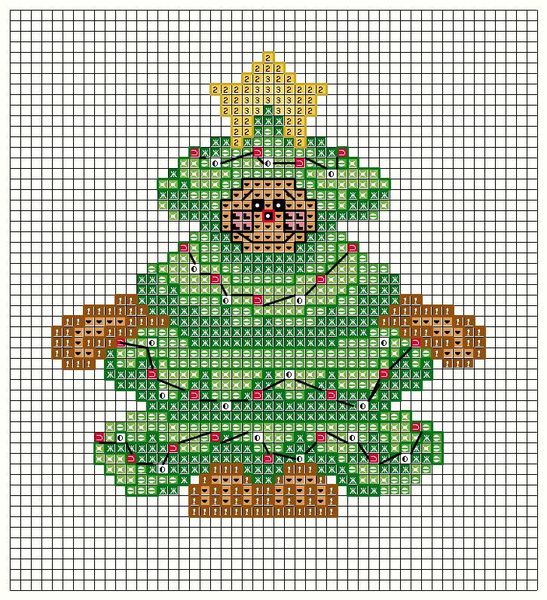 Title: XMAS TEDDY-TREE
Author: Eze
Grid Size: 50W x 55H
Design Area: 7,44 cm x 7,98 cm (41 x 44 stitches)
Legend: Stitches
! DMC 310 black
" DMC White white
# DMC 977 golden brown - lt
$ DMC 666 christmas red - br
% DMC 760 salmon
- DMC 702 kelly green
. DMC 703 chartreuse
/ DMC 700 christmas green - br
1 DMC 975 golden brown - dk
2 DMC 725 topaz
3 DMC 726 topaz -lt
Legend: BackStitch Lines
DMC 310 black
DMC 680 old gold - dk
DMC 666 christmas red - br
DMC 700 christmas green - br
DMC 975 golden brown - dk