17 marzo 2014
1
17
/

03
/

marzo
/

2014
16:45
Fra 3-4 giorni sarà Primavera . La notte tra il 20 e il 21 Marzo sarà l'Equinozio di primavera ,cioè le ore della notte saranno uguali a quelle del giorno . E quindi sarà ufficialmente aperta la stagione mite e dove farà da padrone il risveglio della Natura in tutte le sue forme e quindi accolto come sempre dal nostro più grande stupore!
Sarà poi il 30 Marzo a darci una ulteriore iniezione di ottimismo per la bella stagione con il cambio dell'ora anche se, con le lancette spostate di 1 ora , perderemo un'ora di sonno ...
Un giro in Toscana il weekend passato ed ecco alcuni "spunti" di Primavera.
In 3-4 days it will be Spring . The night between 20 and 21 March it will the Spring Equinox , namely when day and night are about equal lenght (same number of hours) .Then it will officially start the "Nature Awakening" in all its performances , always with great surprise at our eyes . It will be then March 30 to give us the final and definitive sign of the starting of the good season : the Summer time .. although we will force to lode one hour sleep !
A short tour in tuscany during the past weekend and see the first signs of Spring there..
Dans 3-4 jours il sera le printemps . la nuit entre le 20 et le 21 Mars sera l'Equinoxe de Printemps et dans cette nuit-là la nuit et le jour auront une durée idèntique (memes heures) . Et donc il faudra etre pret pour l'Eveil du printemps comme la Nature sera sans doute avec toutes ses manifestations et formes qui nous étonneront comme toujours !
Le 30 Mars aussi il y aura l'entrée offcielle de la belle saison avec l'HEURE D'ETE , mettre la montre une heure avant nous fera perdre une heure de sommeil mais on aura un tas de situations pour lesquelles il vaudra la peine etre debut!!!
Un petit tour en Toscane le weekend passé et voilà quelques signes de Printemps ..
***********
La Giunchiglia profumatissima ... A very scented Daffodil ... Une Jonquille très parfumée ...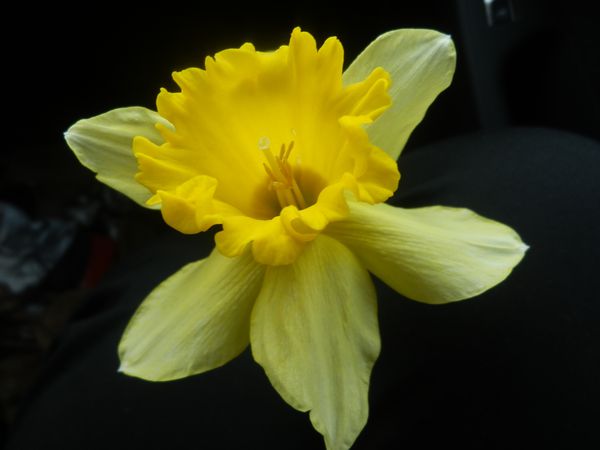 Viole- Violets - Violettes