21 ottobre 2010
4
21
/

10
/

ottobre
/

2010
10:44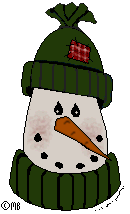 Puff, puff... eccomi con la 5° tappa del SAL di Natale di Novalee02 , ormai lavoro anche mentre pranzo o ceno... Ma mi piace!!!!!!!
Voilà avec la 5eme étape du SAL de Noel organizé par Novalee02. Je suis à temps mais j'ai commencé à broder meme quand j'ai mon dejeuner ou le diner... Mais j'aime trop broder!!!
Here with the 5th step of the Christmas SAL orgnized by Novalee02 : I am in time, Pfìììuuu!
Now I am crossstitching even during lunch or dinner... but I love doing it!!!