4 ottobre 2010
1
04
/

10
/

ottobre
/

2010
12:34
Eccomi per la seconda tappa del SAl di Natale 2010 organizzato da Novalee002.
E' stata dura non allungare i tempi, visto le tante cose da fare ma ci sono riuscita
Voilà la 2eme étape du SAL NOEL 2010 , organizé par Novalee 002. Il a étè assez dur travaillent en temps,
en considérant les milliers de choses à faire entretemps!!
Here is the second step of the CHRISTMAS 2010 SAL orgnized by Novalee 002.
It has been rather tough to be in time due to the thousand of things always to do!!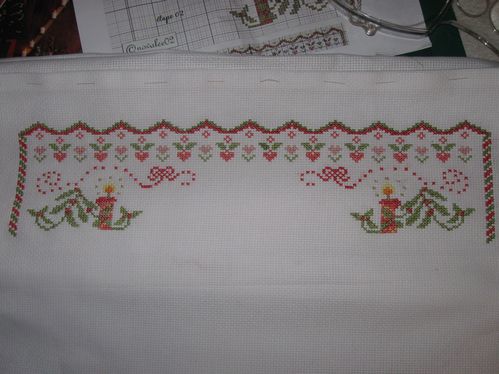 ALLA PROSSIMA TAPPA!
A LA PROCHAINE ETAPE!
SEE YOU WITH THE NEXT STEP!