13 dicembre 2011
2
13
/

12
/

dicembre
/

2011
14:17
13 Dicembre - Santa Lucia
Giornata e festa ideale per fare regali , non solo ai bambini , ma anche per sé!!
Così non avendo più l'età per scrivere una letterina alla cara Santa con la lista dei regali (ma conservo qualche copia di quando ero piccola!!) , mi sono affidata al mio portafogli per festeggiare questa occasione .
un libro di Marjorie Massey, pieno di abecedari e quadretti a Punto croce .
13th December - St Lucy
Ideal day and celebration to give presents not only to the children but also to ourselves ! Since the time in which I used as child writing a short letter to St.Lucy with a short list of toys I would have appreciated to receive is OVER , I decided to buy myself something of my interest , a book by Marjorie Massey , full of Samplers and lovely little works to cross stitch ..
13 Décembre - St.Lucie
C'est le jour et la fête idéale pour faire des cadeaux pas seulement aux enfants mais aussi à nous-mêmes!
Puisque je ne suis plus dans l'age d'écrire à St:Lucie une liste des jouets à me laisser, je me suis fait cadeau d'un joli livre de Marjorie Massey que vous sans doute connaissez mais qui me manquait dans ma bibliotèque , plein de marquoirs, abécedaires et petits tableaux très mimi!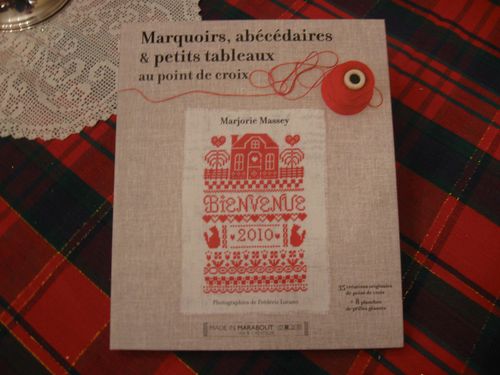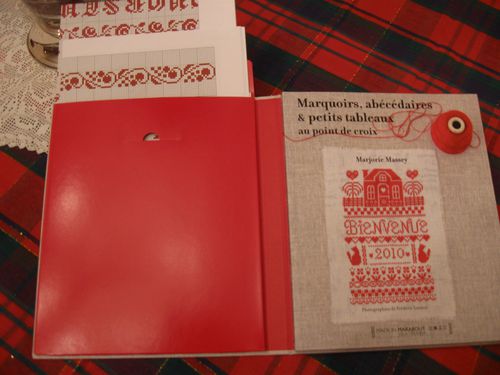 Una tasca con les fiches degli schemi , a parte il libro con le foto e le spiegazioni
A side pocket with xstitching charts in , on the other side the book with the photos and explanations
D'un côté la poche avec les fiches avec les grilles , de l'autre côté le livre avec les photos et les explications