10 dicembre 2012
1
10
/

12
/

dicembre
/

2012
10:22
Settimana di grande gelo!!! Dopo la neve , cielo azzurro e sole ma GELO POLARE!
Ecco la mia piccola lanterna , mentre sta nevicando con una piccola candela coraggiosissima ...
Very iced week the one starting today! After snow, blue sky , sun and POLAR ICE!!
here is my little lantern with a little very courageous candle in it , while was snowing...
Une semaine vraiment gélée celle qui va commnencer aujourd'hui . Aprés la neige , il y a le ciel belu, le soleil et un froid digne du POLE NORD! Voilà ma petite lanterne avec une ptite bougie très courageuse, sous la neige qui tombe ....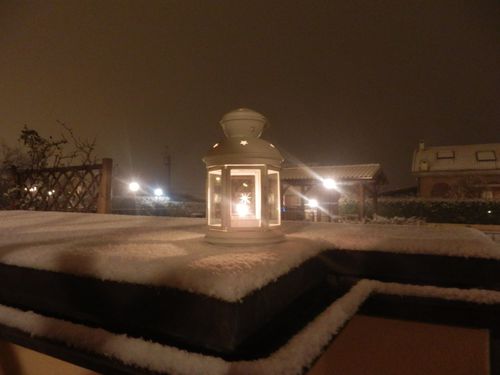 ed ecco la mia piccolina la mattina dopo, affogata nella neve
and here is my little one completely drowned in the snow ..
et voilà ma petite completement couverte de neige ...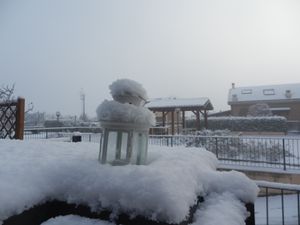 Mentre il cielo diventa azzurro e il cielo va lentamente sorgento..
while the sky is becoming blue et the sun is slowly rising ....
tandis que le ciel est bleu et le soleil et le soleil va lentement monter...