3 marzo 2010
3
03
/

03
/

marzo
/

2010
08:01




COMUNQUE LA SI PENSI CIRCA L'8 MARZO (E LA FESTA DELLE DONNE),
VI REGALO QUESTO SPLENDIDO FIORE SIMBOLO DELLA PRIMAVERA PRIMA DI TUTTO!
N'importe ce qu'on pense du 8 Mars (et de la Fete des Femmes) , je vous donne cette jolie fleur symbol de printemps avant tout!
It doesn't matter what you think about March 8th (and the Woman's Day) , I give you thisnice flower , symbol of Spring first of all!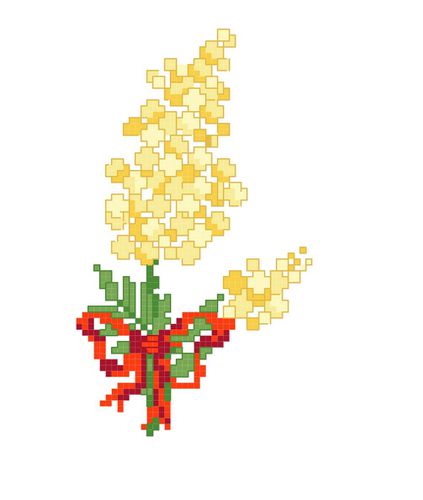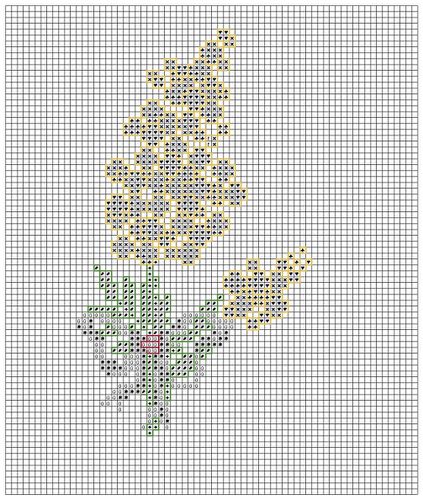 Title: 8 MARZO -8 MARS
Author: Eze
Copyright: EZE
Grid Size: 70W x 83H
Design Area: 7,26 cm x 12,52 cm (40 x 69 stitches)
Legend: Stitches
0 DMC 606 burnt orange-red
) DMC 727 topaz - vy lt
* DMC 725 topaz
+ DMC 3078 golden yellow - vy lt
~ DMC 3347 yellow green - md
? DMC 3346 hunter green
; DMC 498 christmas red - dk
1 DMC 729 old gold - md
Legend: BackStitch Lines
DMC 498 christmas red - dk
DMC 301 mahogany - md
DMC 729 old gold - md

Non è perfetto ma... spero vi sia utile.
Le schéma n'est pas si parfait , mais j'espère qu'il vous sera utile.