5 novembre 2010
5
05
/

11
/

novembre
/

2010
15:46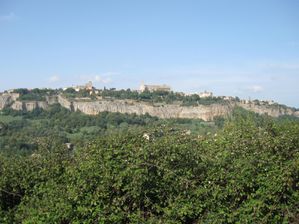 RICORDATE IL MIO WEEKEND A ORVIETO?
DO YOU REMEMBER MY WEEKEND IN ORVIETO? RAPPELEZ-VOUS DE MON WEEKEND à ORVIETO?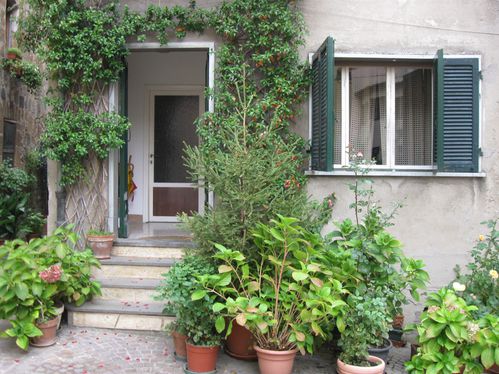 UN GRANDE PIACERE TRASCORRERE ANCHE SOLO QUALCHE GIORNO A CASA PROPRIA , IN UN PICCOLO PAESE VICINO A ORVIETO.
A GREAT PLEAUSRE TO SPEND EVEN A FEW DAYS AT YOUR PLACE, IN A SMALL VILLAGE NEAR ORVIETO!
UN GRAND PLAISIR DE PASSER QUELQUES JOURS CHEZ SOI DANS UN PETIT VILLAGE PRèS DE ORVIETO!
***
Ogni volta che andiamo là , ciascun membro della famiglia porta qualcosa di nuovo per arricchirla, abbellirla e rendrela più simpatica
Every time we go down there, each member of teh famyly brings something new & nice to nicely and warmly decorate it
Chaque fois que nous allons là-bas, chaque membre de la famille mène quelques jolies choses pour décorrer la maison et la rendre encore plus mignonne .
****
Ecco cosa mia sorella Flò ha fatto per "identificare" la camera da letto di ciascuna di noi tre sorelle
Here is what my sis Flò made for a further identification of each of the sisters' bedroom.
Voilà ce que ma soeur Flò a fait pour idéntifier la chambre à coucher de chaqu'une de nous 3 soeurs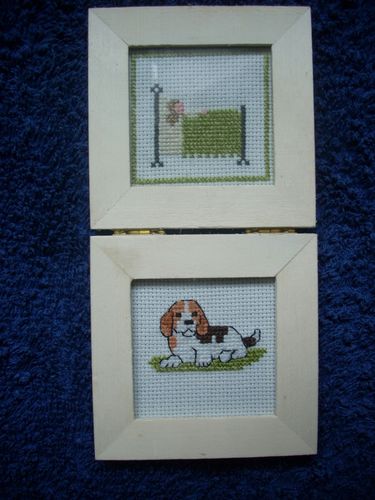 Camera da letto di Flò in Verde e Kruz il suo cagnetto
Flò's bedroom :main colour Green and her doggy, Kruz
La chambre à coucher de Flò . Couleur principale :Vert - et son petit chien, Kruz, son amour (secré)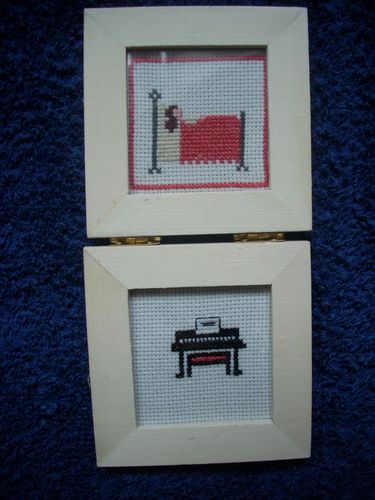 La camera da letto di pinella, sorelal più grande. Colore dominante : Rosso e la Musica, suo amore
Eldest sis Pinella's bedroom. Main colour: Red and MUSIC , her great love
La chambre à coucher de notre souer ainée Pinella. Couleur principale: Rouge- La MUSIQUE, sa passion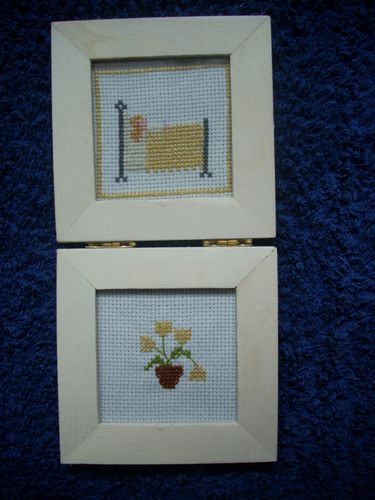 Camera da letto di Gloria. Colore dominante: Giallo - I FIORI, la sua passione
Gloria's bedroom. Main colour: Yellow - FLOWERS are her passion
La chambre à coucher de Gloria- Couleur principale: Jaune - Les FLEURS , sa passion
brava, flo' !!!