9 ottobre 2013
3
09
/

10
/

ottobre
/

2013
00:00

Un grande regalo , anzi una grande serie di regali custoditi in un pacchettino
che ho trovato nella cassetta della posta . E ' Maria-Claude che mi ha offerto dei semi
di MALVONE
(Bot:Alcea rosea) , ma in realtà ha unito tante belle cose ai semi! Cose fatte da lei veramente molto molto graziose e che vanno anche a soddisfare la mia "fame" di civette per la collezione .. guardate un pò qui.. Grazie di cuore , Marie-Claude !
A huge gift, or I'd rather say a series of gifts hold in a small parcel I've got the other day .
It was Marie-Claude who kindly sent me Hollyhock seeds (flower in photo) but she also spoiled me with other little handmade gifts which wpould also enrich my owl collection!! Look at them, then .. Thank you so much, Marie-Claude , for a such a nice sequence of nice things !!!
Un grand cadeau qui a rempli ma BAL et mon coeur pour l'amitié et la générosité demontrées: le paquet venait de......Marie-Claude qui m'avait promis l'envoi des graines de roses trémières .. seulement. Au contraire le paquet comprenait pleusieures choses toutes trop jolies qu'elle a fait pour moi et ma collection de chouettes!!!
Merci beaucoup ma chère , tu est trop gentil , tu m'a bien gâtée!!!!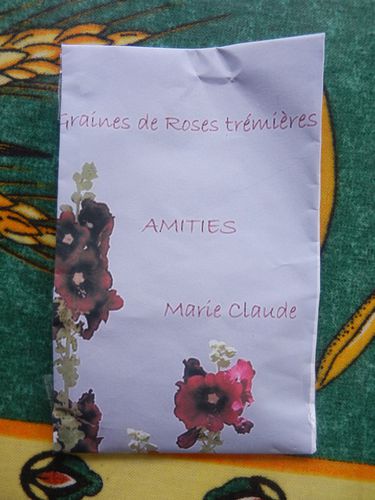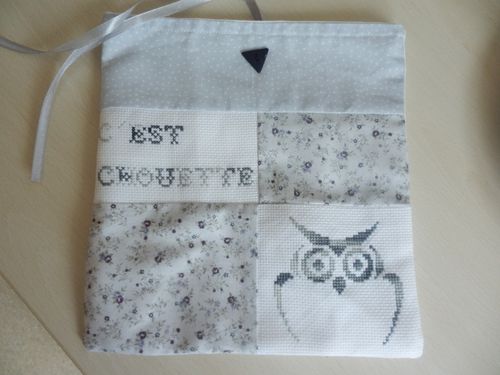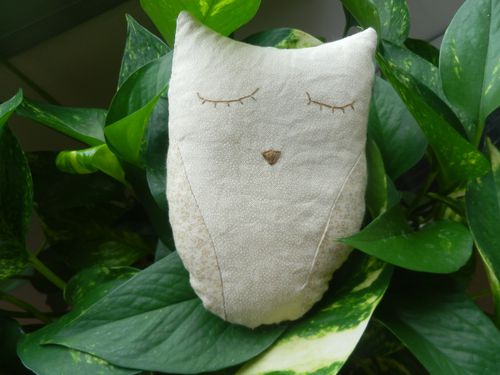 Civetta alla lavanda - Lavander owl- chouette à la lavande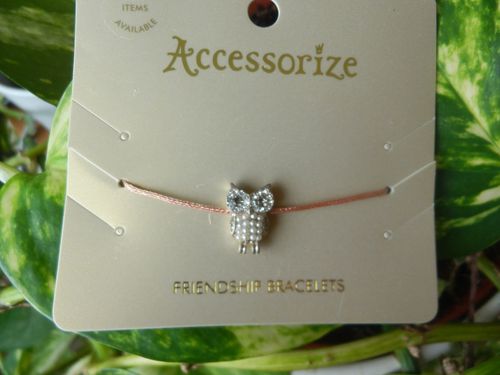 Civetta del Lago Titicaca, Peru - handcrafted owl from the Titicaca Lake, Peru- une jolie chouette du lac Titicaca en pérou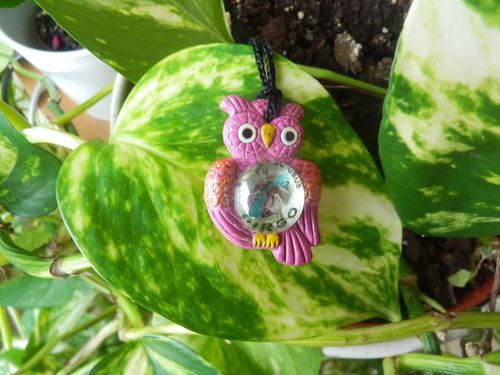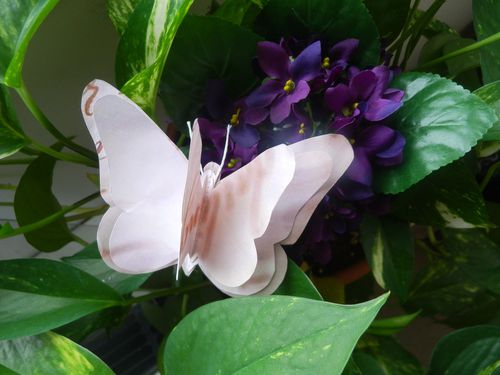 Farfalla in carta cucita e decorata a mano - Paper handcrafted ,sewed & decorated by M.C.- Papillon en papier , cousu et dècorè par M.C.