28 gennaio 2013
1
28
/

01
/

gennaio
/

2013
09:22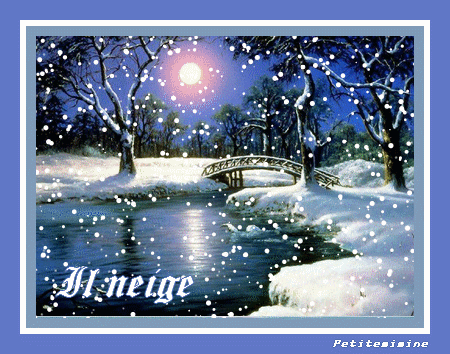 Buona settimana a tutti! Qui a Parma inizia con .... una nevicata!!
Happy week to you all! Here in Parma , it is starting with ... a snow fall!!
Bonne semaine à Vous tous! Ici , à Parme, la semaine commence avec ... la neige!!
Ho chiuso la settimana con altre posta posta, posta importante perchè arrivata da AMICHE!!
Questo è il contenuto della busta arrivato da Sylviane (Gligli) dalla Bretagna , Francia una magica busta ricamata benissimo
e rifinita ovviamente tutta a mano da lei contenente questa buffa scenetta tra Santa e la sua renna, il cuore in legno dell'Amicizia (come fa a sapere che adoro i cuori??) , ed uno scampolo di tessuto in fantasia calda e solare .
Grazie di cuore, Gligli!!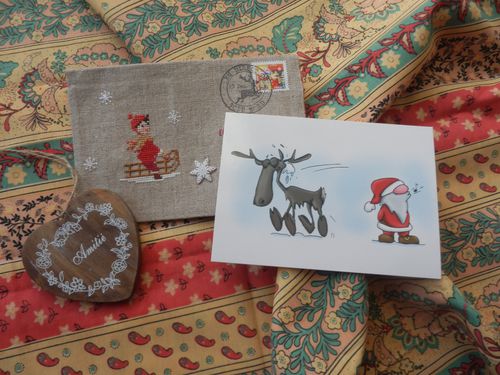 I closed the past week with further mail, important mail cause it is arriving from a friend, Sylviane (Gligli)from Brittany , France who sent me this lovely envelop she embroidered and finished containing a funny 2013 wishing card, a cute wood "Friendship" heart (how did she know I love hearts???) and a gorgeous 1yr cut of a sunny warm fabric ! Thank you so much , Gligli!!
La semaine passée est terminèe avec l'arrivée d'autre courrier , courrier important comme toujours puisqu'il arrive de'une amie, Sylviane (alias Gligli) de la Bretagne qui m'a envoyée un ptit colis avec une superbe enveloppe qu'elle a brodèe et finitionnée , qui contenait une carte de voeux très rigolo, un petit coeur en bois(comment elle savait que j'aime les coeurs??) et aussi un coupon d'1 mt. d'étoffe très solaire et chaude... !! MERCI , MERCI BEAUCOUP , Sylviane