16 gennaio 2013
3
16
/

01
/

gennaio
/

2013
09:17
Una settimana fa eravamo tutti sorridenti per il sole e le temperature piuttosto alte per la stagione mentre qualche persona , un pò scioccamente, parlava in TV anche di "anticipo di primavera" . Ora che siamo tornati alla realtà stagionale, siamo tutti ancora più sereni, o almeno lo dovremmo essere perchè a parte i disagi questo significa che ancora il mondo gira nel senso giusto e che (almeno in parte) tutto è come prima soprattutto a livello di clima .
Ecco Parma stamane alle 08h30 , mentre si prospetta un'intera giornata bianca e anche quella di domani!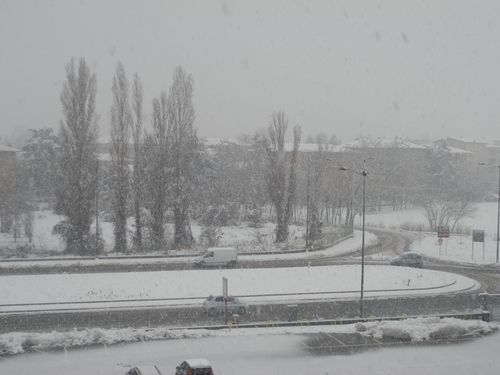 After a full sunny week with temperatures higher than the season average , here we are back to "normal " winter weather with lot of snow .
Here is a view of Parma this morning at 08h30am
******
Aprés une semain de soleil et des temperatures au dessus de la moyenne seasonnière , voilà qu'on heureusement retourné à l'hiver comme il faut!
Nei à Parma ce matin à 08h30 ... on la verra pour toute la journée et aussi demain.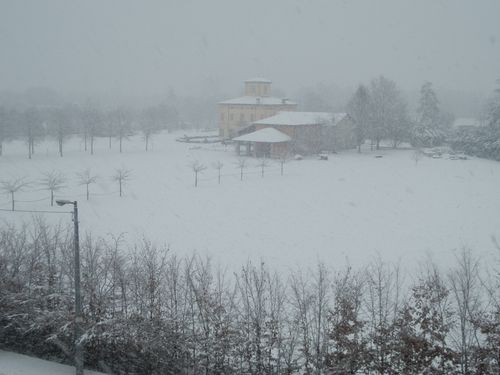 BUONA GIORNATA A TUTTI! HAVE A GOOD DAY! BONNE JOURNEE A' TOUS!!