26 ottobre 2012
5
26
/

10
/

ottobre
/

2012
00:00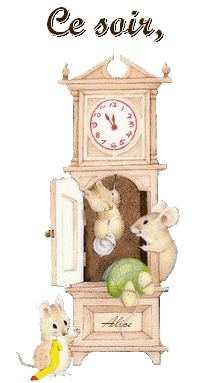 Questo per ricordarvi che tra SABATO 27 e DOMENICA 28 OTTOBRE si cambierà l'ora e si ritornerà all'ora solare , sostando le lancette un'ora indietro e guadagnando un'ora di sonno... almeno , qui, si guadagna qualcosa!!
This is to remind you that between SATURDAY 27th and SUNDAY 28th OCTOBER we will change the hour and will move back to the Solar Hour , namely one hour behind .It's good because we will gain one hour sleep more, but on the other hand the day light will be shorter little by little !
Rappelez-vous de changer l'heure entre SAMEDI 27 et DIMANCHE 28 OCTOBRE , on retourne à l'heure solaire et donc on gagne une heure de sommeil (au moins on gagne quelque chose!!) mais la lumière du jour sera beaucoup plus courte de jour en jour...