8 aprile 2011
5
08
/

04
/

aprile
/

2011
16:41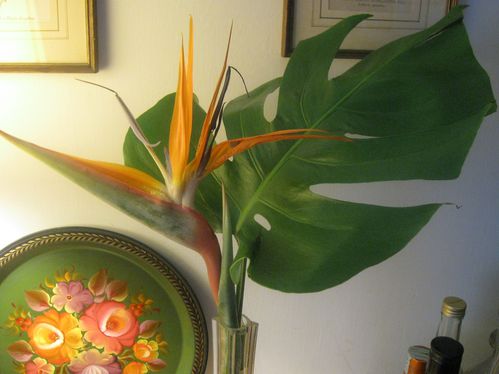 La Stralitzia , della Famiglia delle Stralitziaceae ed una pianta originaria del Sud Africa (Strelitzia reginae)
E' una pianta che cresce lentamente, con foglie grandi ovali e coriacee .
I fiori sono in cima a steli che possono raggiungere i 2 metri di lunghezza ed hanno una colorazione variegata che va dal rosso porpora all'arancio ed al blu violaceo con la tipica forma del becco di "airone" .
Per questa ragione ed il portamento.. regale i fiori sono anche conosciuti come "Uccelli del Paradiso" .
La Strelitzia è una pianta di origine tropicale e quindi deve essere tenuta al riparo dal freddo innso e dal gelo , cresce in ambienti caldi e soleggiati in terreno fertile e ben umidificato nella stagione calda . In estate va innaffiata regolarmente . Attenzione alle cocciniglie! Il fiore , reciso, può durare in acqua diversi giorni.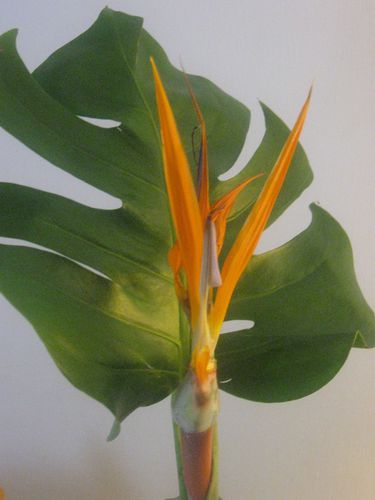 La Strelizia, plante de la Famille des Straliziaceae , d'origine Sudafricaine.Plante qui pousse très lentement , avec des feuilles oblongues ,lnacéolées grandes et coriaces . Les pétioles sont robustes et cylindriques.
Les fleurs sono grandes, importantes et avec des couleurs variées , du rouge au bleu -violet et leur silhouette évoque celle d'un bec de héron . Pour cela ces fleurs sont appelées aussi "Les oiseaux du Paradis ".
En étant une plante tripicale , la Strelitzia doit etre protegée du grand froid et de la gélée , il faut la cultiver dans des endroits chauds et ensoleillés , en l'arrosant dans la saison chaude régulièrement .il faut surveiller sur la preésence de cochenilles . La fleur coupées et gardées dans l'eau peut survivre pour pleusieurs jours.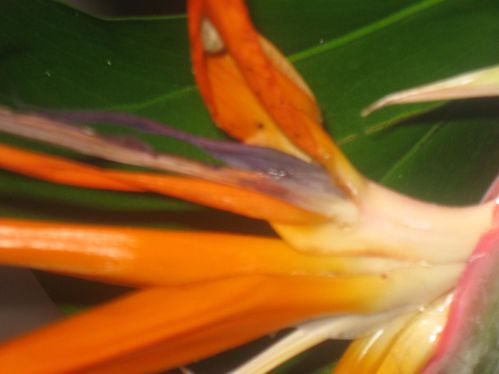 The Strelitzia plant, from the Streliziaceae Family , of South African origins.
The plant grows up very slowly, with large oval-shaped and strong evergreen leaves.
The flowers stand at the tips of long stolks (even 2 mt long!) and their shapes is similar to the beak of the one of an Heron . That's why they are also known as Birds of Paradise .
The flowers have a large variations of colours from brilliant red to a a purplish-blue . This plant doesn't stand cold and ice , therefore it must be kept in nursing or inside verandahs. In the hot season , the Strelitzia like sunny and warm locations, but it must be watered regularly . It can be attaked by the cocheneals .
The flower , once cut and put in a vase with regular fresh water , ca last several days .