18 marzo 2011
5
18
/

03
/

marzo
/

2011
15:25
Coraggio, è quasi ora di mettere tanti bei vasi di fiori
coloratissimi alle finestre ... la primavera è dietro l'angolo !!
Yessss, it's almost time to decorate your windows with colourful vases of flowers..
... Spring is just around teh corner!
Et bien il est presque temps d'arranger de jolis vases de fleurs hors de vos fenetres ..
... le Printemps est derrière le coin ..!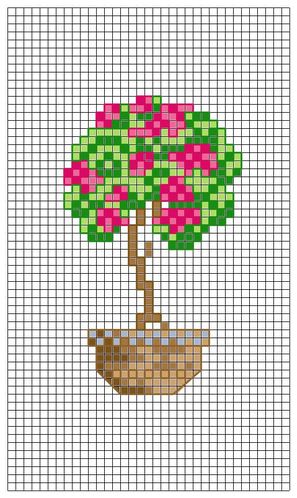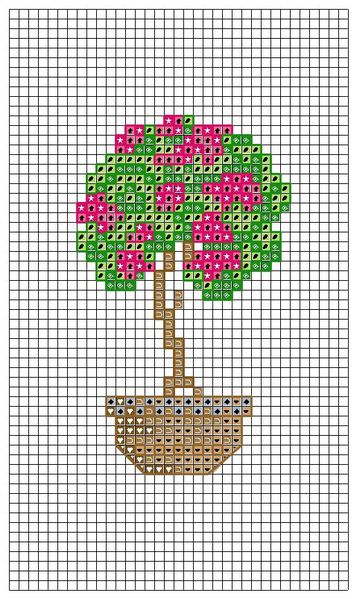 Title: Vaso di fiori-vase of flowers- Vase de fleurs
Author: eze
Grid Size: 35W x 60H
Design Area: 3,99 cm x 6,71 cm (22 x 37 stitches)
Legend: Stitches
# DMC 437 tan - lt
$ DMC 435 brown - vy lt
Q DMC 3840 lavender blue - lt
~ DMC 704 chartreuse - br
' DMC 701 christmas green - lt
+ DMC 433 brown - md
K DMC 603 cranberry
, DMC 600 cranberry - vy dk
Legend: BackStitch Lines
DMC 701 christmas green - lt
DMC 434 brown - lt
DMC 433 brown - md
DMC 600 cranberry - vy dk