30 novembre 2010
2
30
/

11
/

novembre
/

2010
21:20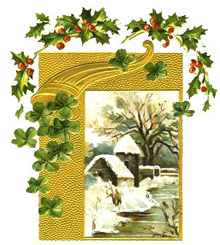 Ecco l'ultimo acquisto in libreria , un libro sul punto croce ed altri punti "contati", particolari, non difficilissimi ma di grande effetto specie se lavorati su LINO .
Questo è il libro di Monique Lyonnet ,con tanti piccoli suggerimenti graziosi per applicare dei punti particolari ai vostri/nostri lavori di ago.
This is my last purchase ! A book dedicated to cross stitching and other counted stitches , particular , easy to
execute with great performance. The author is Monique Lyonnet and she gives some little advises to apply some particular stitches to your, our embroidery works specially on linen.
Voilà mon dernier achat! Un livred dédié au Point de Croix et d'autres Points comptés, très utiles pour diversifier vos ouvrages et les rendre 2particulières" . C'est le livre à Monique Lyonnet et ses points d'effet surtout en travaillant le LIN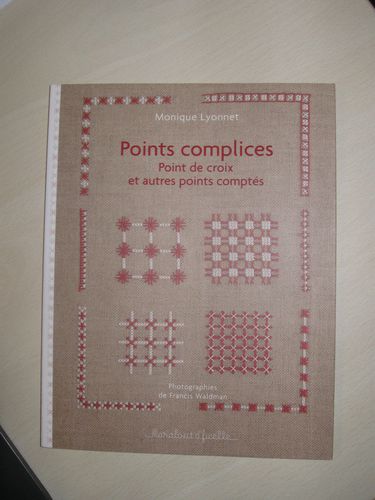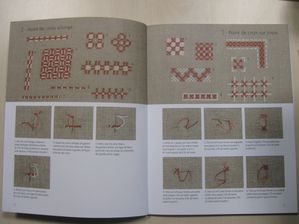 Punto croce allungato e Punto croce su croce
Stretched crossstitching and cross stitching on cross
Un poInt de croix allongé Point de croix sur croix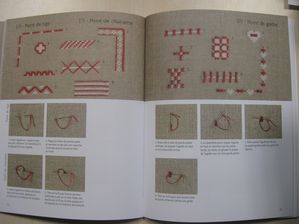 Punti Fantasia / Punto Erba e Punto Catenella
Fansy Stitches : Stem Stitch & Chain Stitch
Point Fantaisie : Point de tige et Point de chainette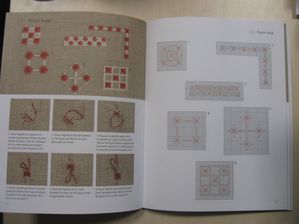 Punti geometrici : Punto Tessuto
Geometric Stitches : Weaved Stitch
POints Géometriques: Point Tissé
Molto interessante ed utile!! Very interesting and useful! Très intéressant et utile !