17 maggio 2011
2
17
/

05
/

maggio
/

2011
09:52
Il Weekend passato ha dato a Parma, la mia città, la possibilità di essere conosciuta a livello internazionale per una bella Fiera a carattere biennale che ha coinvolto diversi settori delle arti femminili creative ed artistiche.
ITALIA INVITA
5° FORUM DELLA CREATIVITA' TESSILE
Il programma prevedeva svariati Ateliers di Ricamo, Merletto e Tessitura oltre a quelli dedicati al Patchwork, Quilting, Feltro , Lana ,..
Molti Stands italiani , soprattutto nel settore Ricamo , ma anche parecchie rappresentanze estere, specialmente francesi.
Così ho potuto ammirare , insieme a Flò, Ilaria( e marito) e Rebecca , delle cose veramente di pregio e senza tempo .
Parte 1
Patchwork da professionisti!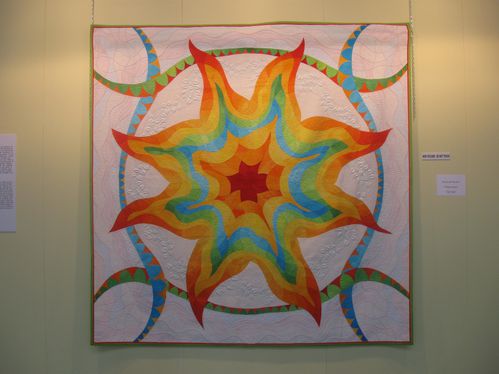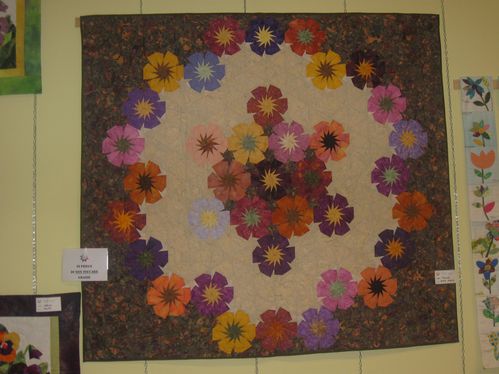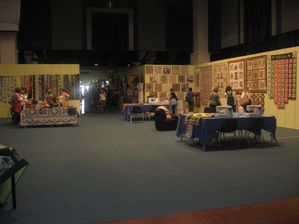 Usando anche il feltro.. En utilisant feutrine... Using felt..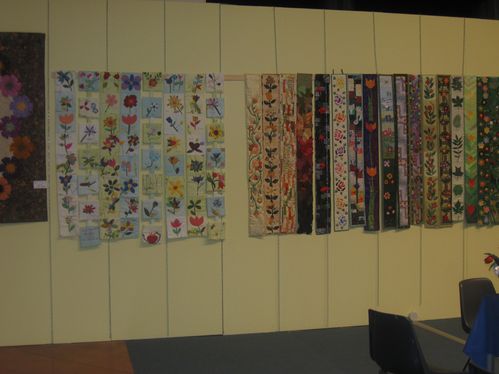 ARS WETANA
MERLETTO di Orvieto - DENTELLE de Orvieto - Orvieto LACE
* Nato nel 1907 per mano di un circolo di nobildonne di Orvieto che si ispirarono al Merletto d'Irlanda semplice e facilmente personalizzabile e realizzabile
* Né en 1907 par un groupe de femmes appartenant à la noblesse de Orvieto, Italie qui se sont inspirées à la dentelle d'Irlande simple et aussi facile à personalizer et à réalizer
* Created in 1907 by a little group of ladies of the aristocracy of Orvieto,Italy who got inspired by the Lace of Ireland , simple and easy to be personalized and realized
Loretta Lovisa ed il suo stand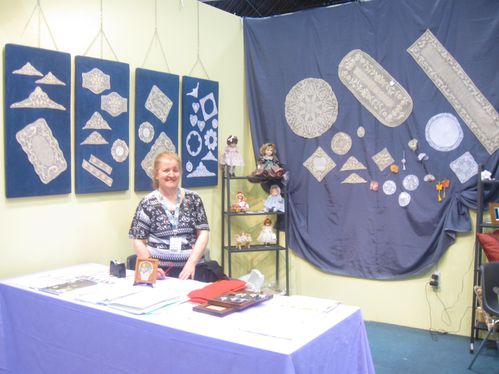 ARS BIZANTINA
*Antica forma di ricamo nata a Ravenna doo la 1° guerra mondiale che si ispira agli antichi mosaici presenti nell'arte orientale ma anche nella stessa Ravenna . E' un ricamo raffinatissimo che utilizza pochi importanti colori di filati, 2 tonalità di Ruggine, un Blu pavone , Verde e l'Oro per abiti sacrali) . Il Centro Italiano Femminile , di cui in foto vedete la Presidente Sig.ra Marisa , organizza corsi anche full immersion come quello alla fien di Maggio a Milano Marittima . Quindi per info visitate il sito www.byzantinaars.it .
* Old embroidery tecnique born in Ravenna, Italy after WW 1 , getting inspired by the oriental influence left by Byzantian presence and their woenderful mosaiques . The colours used are a few: 2 types of rusty colour, Blue peacock, Green , Gold only for sacred wearings. The President of the club following and developping this art is Mrs Marisa, in photo
* Mme Marisa , Presidente du club qui developpe cette forme d'ancienne broderie nous montre des example de broderie qui prend inspiration des mosaïques de Ravenna, Italie , ville pleine des souvenirs de la presence Byzantine . Les couleurs des fils utilisés sont vraiment peu: 2 types de rouge rouille , bleu paon , vert et or seulement pour vetements sacrés .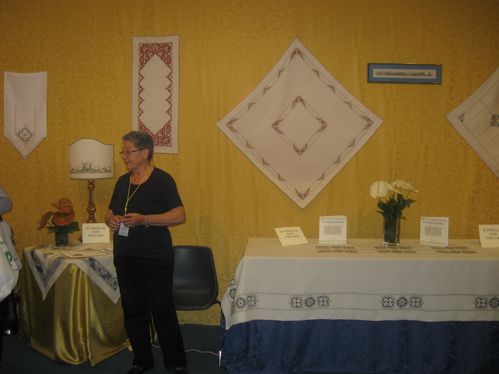 AEMILIA ARS
I MERLETTI DI ANTONILLA CANTELLI, Bologna
Questa è un'Associazione che rappresenta questa tecnica di merletto ad ago, nata a cavallo tra il 1800 e il 1900 a Bologna che si ispirava a disegni geometrici, inserti, bordi garndi e piccoli fatti ad ago.
Una tecnica del bello e del raffinato ! (www.aemilia-ars.it )
Association representing the needle lacing tecnique , born between 1800 and 1900 in Bologna, Italy inspired by geometrical designs, inserts, large and small edges all needle manufactured .
A beautiful and refined tecnique!
Association qui developpe la tecnique de la dentelle à aiguille , née entre le 1800 et le 1900 à Bologna ,
Italie et qui prend inspiration des dessin géometrique, des parties intercalaires, des bord plus ou moins grands .
une tecnique du beau et du rafiné!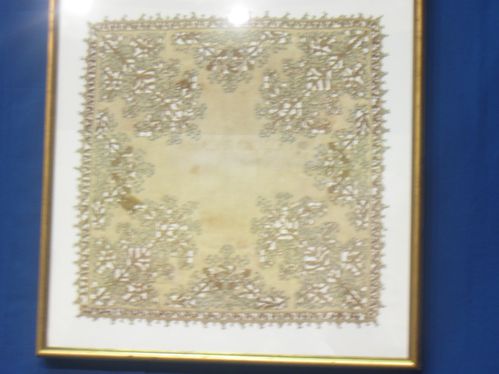 1900
2000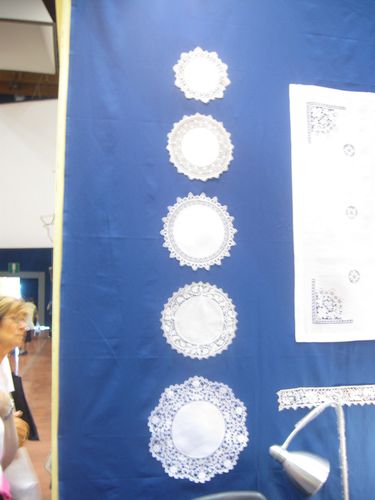 Chi ha ma detto che i corsi fossero solo per ragazze?? Qui, un solitario molto giovane sta prendendo lezioni
di maglia ai ferri!!Prendete esempio , uomini!
Personne a dit que les cours étaient seulement pour les filles! Voilà un jeune homme qui apprend à tricoter très serieusement ...
Nobody said that the classes were only for girls!! Here is a significant example : a young man is learning very seriously to make tricot,...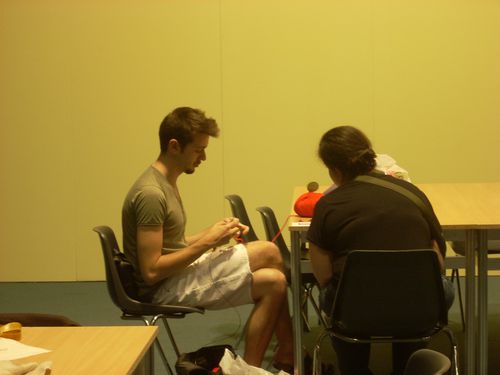 Chi non conosce i F.lli GRaziano dal 1841 produttori in Biella dei più bei tessuti da ricamo?(Riviera,Bellaria, Assisi..)
Qui ne connais pas les Frères Graziano, depuis 1841 producteurs à Biella, Italie d'important tissus pour la broderie? Who doesn't know the F.lli Graziano manufacturers since 1841 in Biella, Italy of the best embroidery fabrics?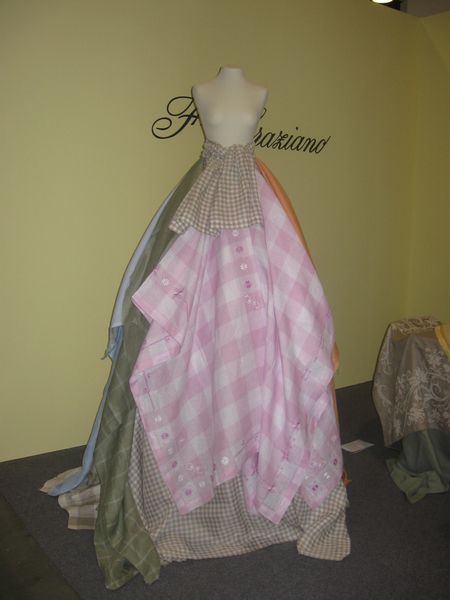 1907 - 1° Telaio installato dai Fratelli GRAZIANO - 1er Métier de F.LLI GRAZIANO -
1st Loom installed by F.lli GRAZIANO
Il telaio sta "lavorando" il Tricolore italiano.. Le métier en train de produire le Tricoleur Italien-The loom producing the Italian flag