5 dicembre 2010
7
05
/

12
/

dicembre
/

2010
15:25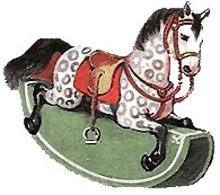 Brava la sorellina (Flò) che ha preso i miei schemi per l'alfabeto e ne ha fatto dei sacchettini alla lavanda molto speciali . Bravissima!
Clever , sis Flò, she took my Xma alphabet initials and made some lovely lavander sachets to give to her friends! Clever !!
Bravo à ma soeur Flò qui a fait ces jolis sachets à la lavande à donner à ses amies: les grilles, biensur , sont prise de mon alphabet de Noel!! Bravo, la soeur!