20 gennaio 2011
4
20
/

01
/

gennaio
/

2011
15:23
Grazie Rosa!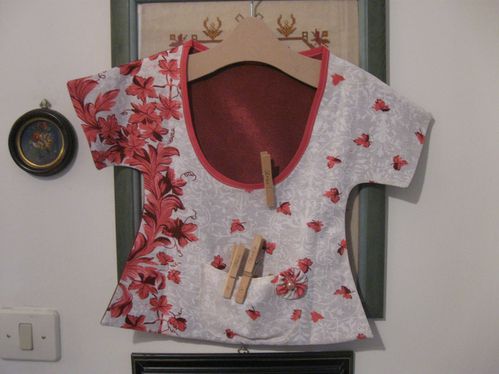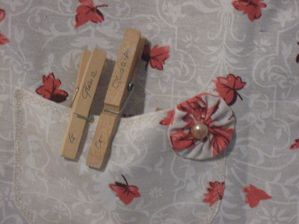 Era il mio grande problema, quello di dove mettere e tenere le mollette del bucato: Rosa di
www.partager.mes.hobbys.over-blog.com dalla Spagna ha risolto il mio problema!!! Un pachhetto è arrivato
da Saragoza ed ecco che la cara maica Rosa mi ha invaito questo graziosisssimo abitino per riporre le mollette , cucito benissimo da lei stessa e poi., accompagnato da un grazioso biglietto di auguri fatto e decorato a mano splendidamente da Rosa ...
it was mt recent big problem where to place all my laundry pins after my embroidered pins bags was stolen: Rosa from www.partager.mes.hobbys.over-blog.com solved it sending her 2'11 gift : a gorgeous laundy pins little dress she sew perfectly ...as well as , accompanied by a wishing card hand crafted by Rosa in a super smart way...
Il était mon dernier petit problème , celui de trouver quelque chose pour y mettre mes pince à lingerie : et voilà que Rosa de www.partager.mes.hobbys.over-blog.com a résoly ce problème! Elle m'a envoyé ce joli robe pour les pinces qu'elle a joliment cousue et finie très bien et encore, accompagné par une jolie carte fait pas Rosa et très bien décorée.....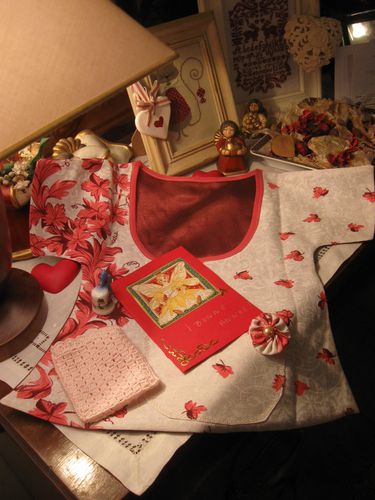 Un bel ditale da collezione
A nice thimble for the collection
un super beau dè pour la collection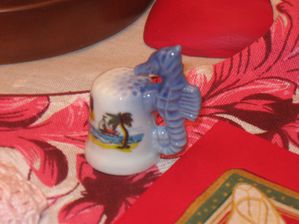 e il ditale era in una bella custodia di cotone rosa lavorata all'uncinetto da rosa
and the thimble hold in a cotton crochetted bag , hand made by Rosa..
et le dé était gardè dans une petite poche en coton crochetée à main par Rosa..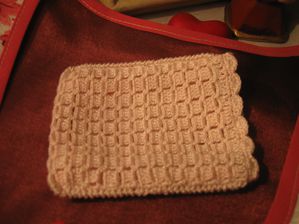 MERCI, ROSA,THANK YOU ROSA, GRACIAS ROSA!