27 gennaio 2014
1
27
/

01
/

gennaio
/

2014
12:08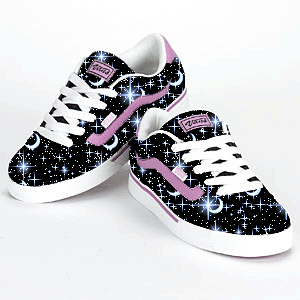 Credevo le avesse lasciate un funambolo , oi tutto sommato mi sembrava il frutto di uno scherzo fra ragazzi . Ieri passeggiando mi sono accorta che a cavallo di un cavo dell'elettricità che attraversava la strada c'era un paio di scarpe da tennis (tipo superga) modello uomo , in ottimo stato considerando che poi i è stato detto , le due erano lì dalla primavera del 2013!!! Uno scherzo? possibile e probabilmente riuscito troppo bene . fatto sta che è veramente buffo vederle penzolare mentre sotto passano auto, bus, mot , pedoni ecc..
I found absolutely funny to see, while walking yesterday, a pair of sneakers straddling a power line under which call kinds of vehicles and people pass by !! No doubt about a nasty trick amongst young people during which one went home barefoot! The sneakers appeared there during last spring and I wonder if someone has claimed for them!
Je l'ai trouvé assez rigolo le fait de me promener sous un pair de chaussures qui pendaient d'un câble électrique ! San doute une blague parmi de jeuns gens dont au moins un est retournait à la maison pieds-nus!
je me demande si quelqu'un a cherché de les reprendre!!