19 agosto 2014
2
19
/

08
/

agosto
/

2014
16:30
Eccoci alla puntata di Luglio 2014 per lo scambio ATC mensile 2014 con Michèle. Devo dire che, pur essendo in vacanza al mare, ho cercato di fare del mio meglio per interpretare il soggetto di questo mese : il 14 LUGLIO.
This is the ATC of July , celebrating the French national feast of 14th July . Although I was on holiday on a seaside , I tried to work it out at the best and Michèle sent me hers which is too nice!!!
L'échange d'ATC mensuel 2014 avait comme sujet le 14 JUILLET . Malgré à la mer en vacance , j'ai essayè de le faire au mieux ! Merci beaucoup à Michèle qui m'a envoyé la sienna avec une super carte estivale et de petites decorations.
Gloria - Michèle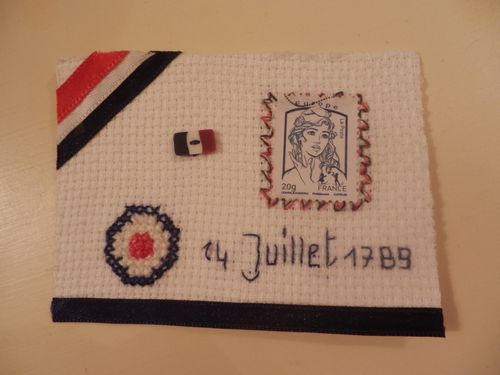 Michèle - Gloria