18 novembre 2010
4
18
/

11
/

novembre
/

2010
15:23
Eccoci sempre più vicina all'inverno ed alla stagione del Natale.
A chi, guardando in questo globo, non gli farebbe piacere sedere davanti ad un caminetto dove la fiamma crepitante emana un calore ed un torpore irresistibile??
We are closer and closer to Winter and to Christmas time . Looking in this globe, who would refuse to sit in a confortable armchair before a nice, warm and relaxing fireplace flame??
Nous sommes très très proche à l'hiver et à NOEL . En regardant dans le globe, qui se refuserait de s'assoir sur un fauteuil au coin de feu et se laisser aller à la chaleur et à la torpeur de ses flammes??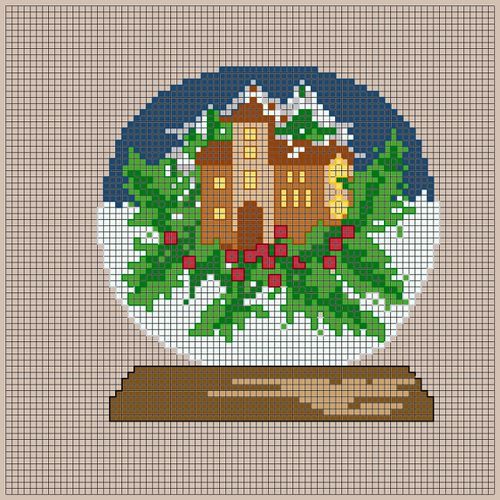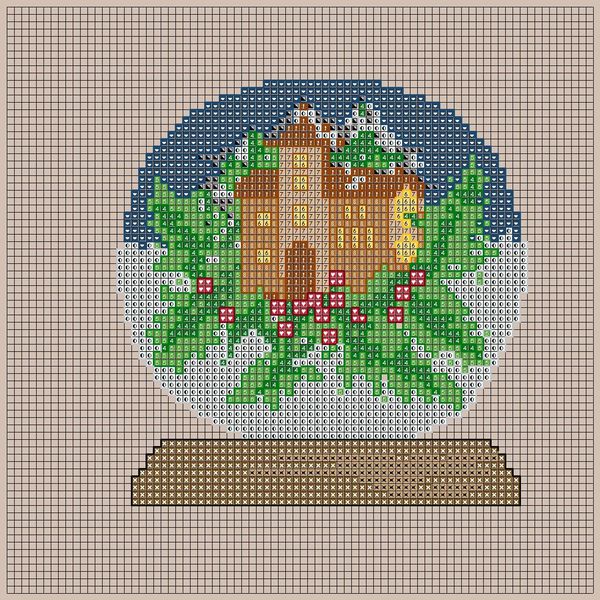 Title: L'inverno in un globo
Author: Eze
Grid Size: 80W x 80H
Design Area: 10,16 cm x 10,52 cm (56 x 58 stitches)
Legend: Stitches
" DMC 3756 baby blue - ul vy lt
& DMC 415 pearl gray
) DMC 433 brown - md
# DMC 803 baby blue - ul vy dk
. DMC 437 tan - lt
1 DMC 400 mahogany - dk
4 DMC 700 christmas green - br
5 DMC 702 kelly green
6 DMC 726 topaz -lt
7 DMC 738 tan - vy lt
8 DMC 3826 golden brown
+ DMC 321 christmas red
Legend: BackStitch Lines
DMC 310 black
DMC 415 pearl gray
DMC 803 baby blue - ul vy dk
DMC 400 mahogany - dk
DMC 700 christmas green - br
DMC 300 mahogany - vy dk
DMC 972 canary - dp
DMC 814 garnet - dk