9 gennaio 2011
7
09
/

01
/

gennaio
/

2011
20:33

Eccomi qui con un alfabeto, molto semplice , ma con tanti fiori . E' un augurio perchè la bella stagione non si scordi di noi tutti e , subito dopo l'inverno, non si faccia pregare troppo per venire fra noi.
Me voilà avec un nouveau alphabet , très simple, mais plein de petites fleurs : dans l'espoir que tout de suite aprés l'hiver, la belle saison ne se fait pas attendre trop pour venir chez nous tous!
Here I am with a new alphabet which is very simple but full of little flowers : this is a way to wish the nice and warm season , after the cold winter, could come straight away to visit us all without any hesitation !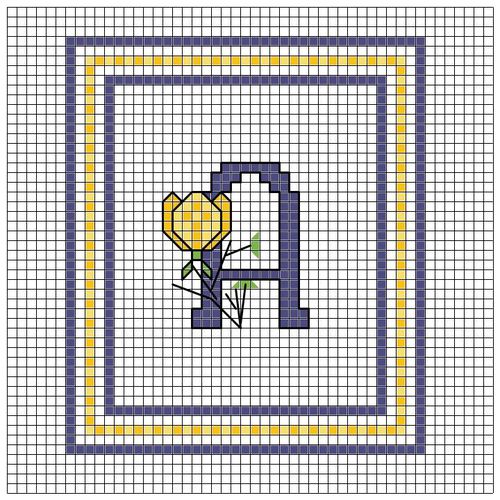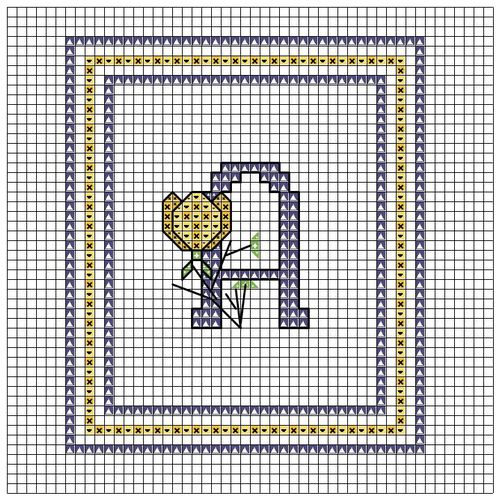 Title: LETTERA "A"
Author: EZE
Grid Size: 50W x 50H
Design Area: 6,71 cm x 7,80 cm (37 x 43 stitches)
Legend: Stitches
( DMC 792 cornflower blue - dk
# DMC 726 topaz -lt
) DMC 972 canary - dp
? DMC 703 chartreuse
Legend: BackStitch Lines
DMC 976 golden brown - md
DMC 3346 hunter green
DMC 791 cornflower blue - vy dk